Why Is It Important to Have a Server Under Warranty?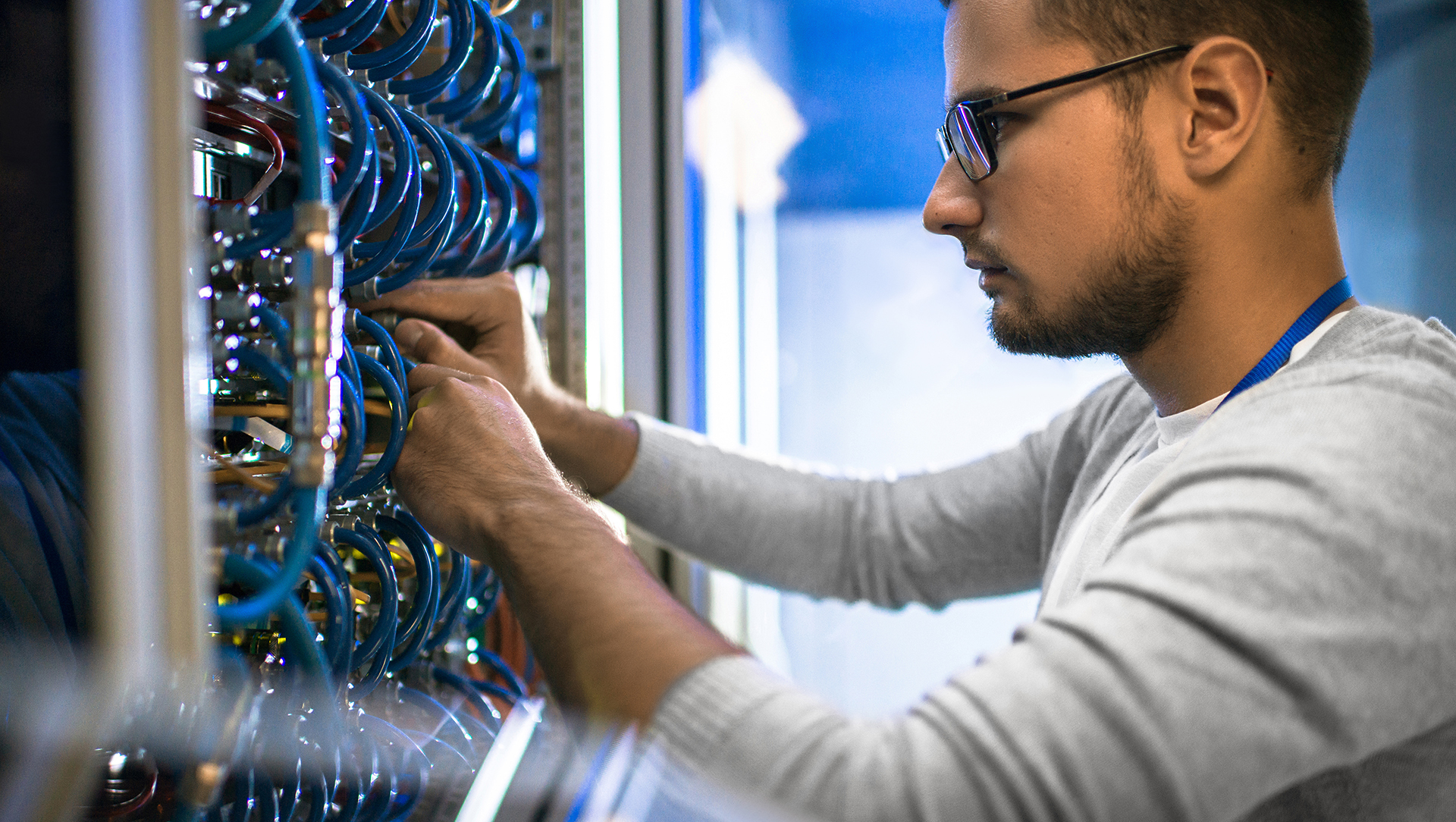 Why Is It Important to Have a Server Under Warranty?
Your server is the hub of your system and it is essential to your business. It's understandable that businesses typically look at cutting costs wherever possible, especially during uncertain times, but it's important to choose wisely when doing so. Purchasing a server without warranty isn't the way to go, as it can leave your business completely down for uncertain periods of time. Servers have limited lifecycles and the only way to navigate that time seamlessly is by protecting your business with a warranty.
Why Have a Warranty at All?
Your server is the backbone of a network of computers and is one of the key threads that maintain continuity of operations in your organization. Without it, you are losing access to the operation some or all IT functions. In addition to potentially grinding operations to a halt, this can also result in the loss of key data. This alone should be enough reason for you to make warranty a crucial consideration, when purchasing a server.
Serviceability
It goes without saying that if your business server is not covered under warranty then you are responsible for the repair and/or replacement of part or all of the server, if issues arise. This entails finding used parts and hoping you find a working replacement part without paying more than it's worth, as well as hoping that you can receive it on the same day. Delays caused by the process can be catastrophic, resulting in any or all departments in your business to be without functionality, which brings us to the next point!
Lost Productivity and Business Continuity
The sum of money you lose due to a delay in productivity, not to mention in service and parts fees is greater than what your warranty will cost you. It is indispensable. Finding replacement parts for equipment that's reached its end of life phase gets exponentially harder and more expensive. In most cases, you're left with no other option but to pay for second-hand parts that come with no guarantee they're going to last — or even function correctly when they're first installed. This drives up the cost of your maintenance and intensifies the instability in your systems.
No Two Ways About It
There are two ways to approach the management of the hardware assets in your company, the proactive and the reactive. The reactive approach involves finding solutions to problems as they arise. This strategy often leaves you scrambling for resources – whether they be human, technical, or financial – to get your devices upgraded and replaced. Because of the stress and potential downtime involved, we don't recommend it.
The proactive approach is based on the lifecycle of your network equipment. It involves protecting yourself with a warranty and vigilantly documenting and tracking not just the warranty date of your hardware, but information such as device registrations, licenses, and serial numbers.
Keeping in Mind
The longer that you go using hardware that is past it's warranty date, the more likely it is that you're going to run into incompatibilities that hurt your business. These incompatibilities can occur between hardware devices, as well as between hardware and software applications, which makes locating and remediating them very difficult.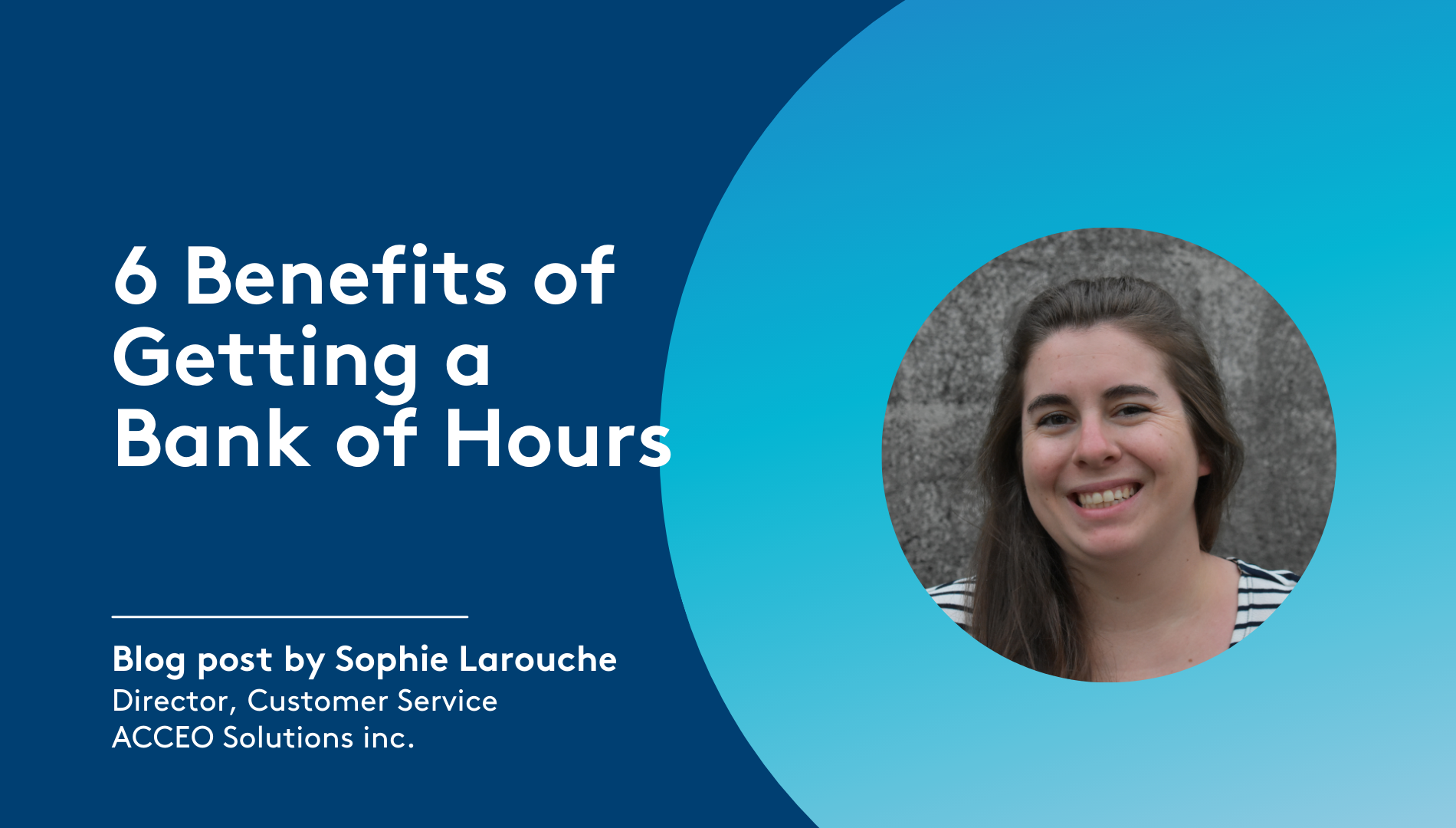 Have you ever replaced your computer and then had to reinstall the ACCEO Solution on the new device? Or moved a printer from one place to another in your store and found that you had to configure it all over again?
If your answer is yes, you have likely contacted the ACCEO customer service team for support. And after you sent your request, it may have taken a day or two before a technician could respond.
What if we told you that you can receive immediate support when you purchase a bank of hours?
When you purchase a bank of hours from ACCEO, you gain numerous advantages that allow you to boost your productivity:
The support team can process your request without delay (based on availability), which means you can get on with your normal business operations more quickly.
There is no expiration date on your bank of hours. If you do not use all your hours in the same year, you can transfer them to the next year. You also receive an email with your monthly balance to help you track the number of hours in your bank.
The bank of hours gives you access to advanced support, such as training (e.g. reconfigure printers, reinstall workstations, create a new employee in the system, assistance on receiving inventory, etc.).
Is the store employee in charge of administrative services absent? Using your bank of hours, our ACCEO support team can assist you directly with certain tasks normally performed by this employee.
The bank of hours allows the support team to perform tasks that take up substantial store employee time (e.g., purging outdated or erroneous information).
Do you have a support request that requires using your bank of hours? We will deduct the actual time worked (if we work for 15 minutes on your request, then only 15 minutes will be deducted from your bank of hours). Otherwise, the hourly rate is applied.
It is also possible to purchase an automated bank of hours, which saves you from having to fill out the form again when your bank is empty.
Ready to save time?
Get a time bank now for your requests requiring urgent, advanced, or personalized support. To do so, please complete the purchase form below.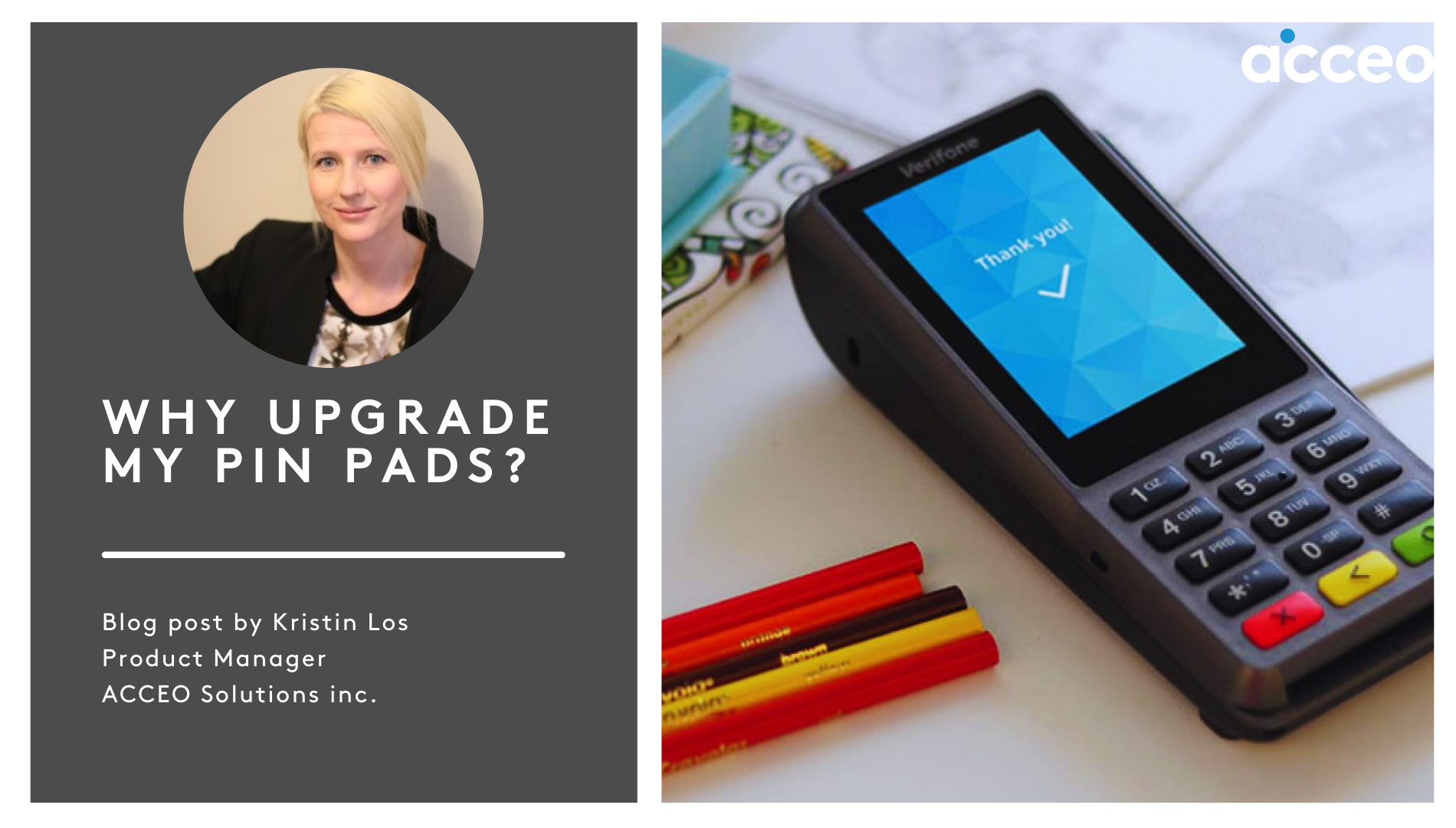 Why upgrade my PIN pads?
Aside from the most important reason of Mastercard putting out a mandate requiring all POS terminals to support Mastercard contactless to support MCL 3.0, there are other benefits to upgrading your PIN pad.
Your existing PIN pads are over 5 years old. While the model in use today is still available and supported, as new technology is developed, this PIN Pad can no longer keep up to date as seen with Mastercard's new MCL 3.0 mandate. Technology has vastly improved and will continue to do so. The Verifone P400 PIN Pad comes with an impressive list of features:
Processes transactions quickly for higher customer throughput
3.5-inch color screen using Corning® Gorilla® Glass Technology
Capacitive touchscreen
Mobile wallet, EMV, and NFC / CTLS Enabled
Redesigned EMV slot for smoother card insertion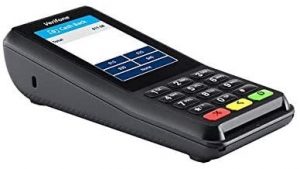 Updated security and software features. Not only will you have benefits that come with a brand new PIN Pad device, but you'll be also able to take advantage of some features that are now activated through your ACCEO software solutions.
End-to-end encryption with card payment transactions

Redundant 

payment

 middleware processing

 

Prompt for CVV number on manual credit card entry for extra security

(Transaxion POS only)
Card payment transactions are such an important part of your business.  Moving customers through your cash stations efficiently and receiving payment securely are utmost priority.  Having the latest technology will only help to improve customer satisfaction and ensure safe and secure transactions. 
Avoid fines or losing the ability to accept contactless Mastercard payments and contact ACCEO now about upgrading your PIN Pads and your ACCEO software solutions.   
What does End-to-end encryption mean? 
End-to-end encryption is a secure way of sending and receiving data (credit / debit payment information) between the PIN pad and the host (Moneris Solutions).  The card information is encrypted and the only way to un-encrypt it is if the recipient has the key to do so.  There is no way anyone can access that information as the data is passed from your store to the host. 
What Redundant payment middleware processing mean?
Install your payment middleware software application directly on your Transaxion Point-of-Sale (POS) station's PC.
You'll be able to install your payment middleware directly onto each of your Transaxion POS PCs so that you are no longer depending on one single payment server (serving all your cash stations).
What do I do?
Contact your ACCEO sales representative to request the P400 upgrade. Have your Moneris Merchant number, and quantity of PIN Pads ready. We will talk to you about getting you into our upgrade schedule and work with you on a date where we can schedule the after-hours upgrade.
FAQ's
Can I do this upgrade when the store is open? Work must be done after hours as credit card processing must be disabled for the duration of the upgrade. All PIN pads must be updated at once.
What version do I need to support the P400 PIN Pads? Minimum X6 (OMNI, OGC), Minimum X5 (PMC) (400v7p3)
What version of Microsoft Windows do I need for the payment middleware? Tender Retail's MCM Requires Windows 10 or higher
Can this be supported without ACCEO's involvement? To mitigate potential downtime of payment card processing an ACCEO technician must be involved
Can I use a combination of P400s and IPP320s in my store? No. The complexity of software modifications to support P400s plus configuration settings makes it impossible to do this. The upgrade is not backward compatible.
What will happen if I don't upgrade? Mastercard has mandated the new Contactless 3.0 and requires compliancy. Mastercard may, at their discretion, impose non-compliance assessments of up to $100,000 USD per violation. Reference: Moneris compliance Notice.
Note: Stores no longer require a dedicated payment server for the Tender Retail MCM payment gateway. A VM on their hyper-V server or Transaxion POS station is sufficient.
Gain control of your data!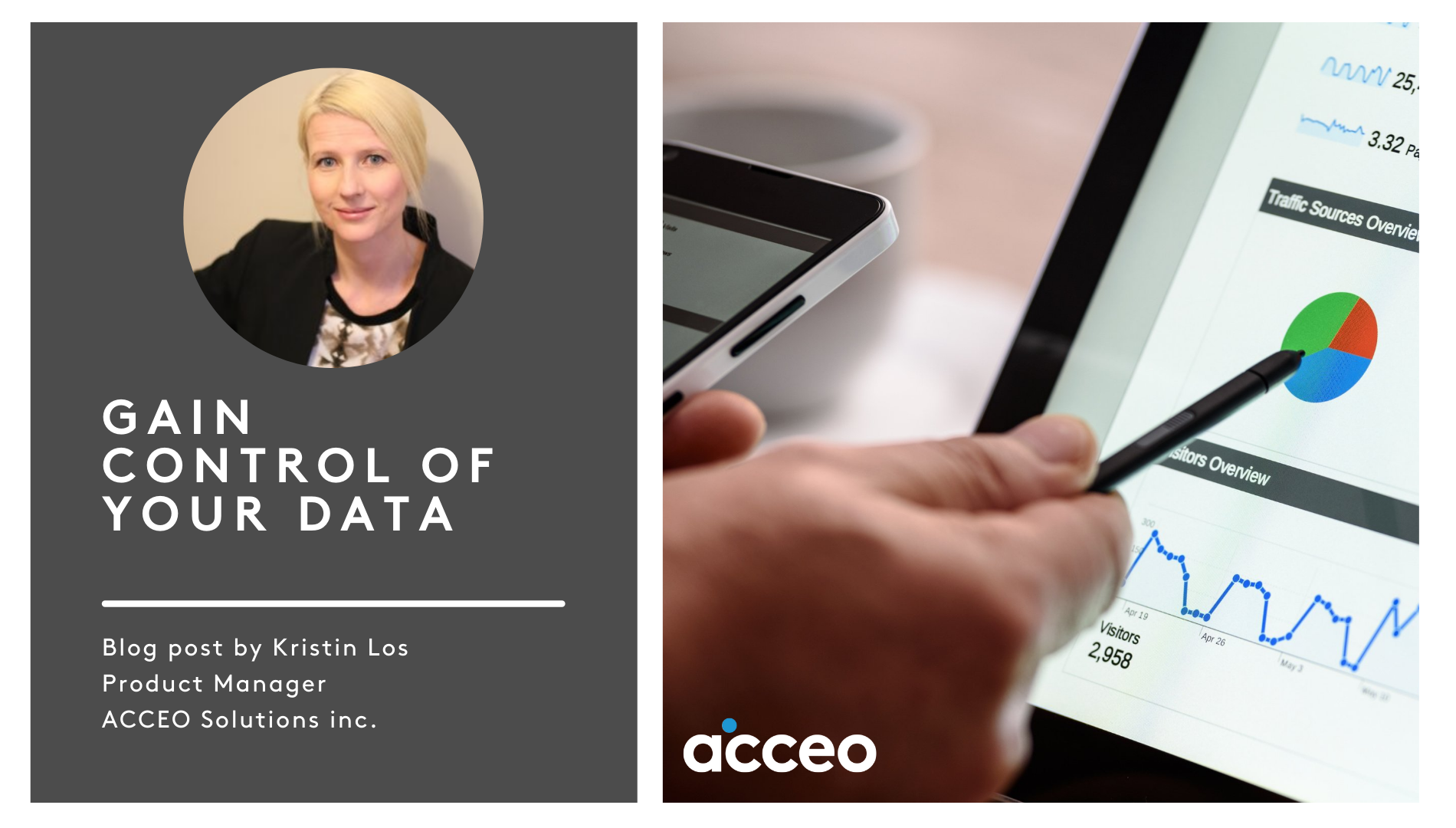 Gain control of your data!
There's nothing better than seeing your own information in a beautiful pie chart or graph.  If you're visual like me, seeing things in a graphic alongside the details is a great way to visualize, absorb, and present your information. Data is the basis of Business Intelligence, the perfect tool to make the best decisions, to help your business to grow. 
Take this sample piece of data shown below. It's a very structured list of data with interesting information, but it may be difficult to quickly gain the important details that you are looking for.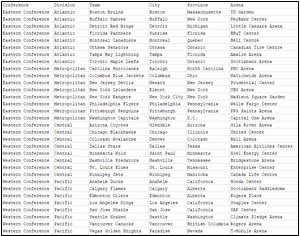 Transforming it into a chart or graph can give you great insights—information that you can't get from just looking at a list. 

How can you transform your data? Follow these easy 5steps:
Generate your source data. 

Run your report in a way that gives you the details that will 

provide

 you the information you need. 

Date, 

i

nvoice details (product, department, quantity

,

 and

 price), 

and 

customer information are all great starting points.

 

Make sure your data is clean.

 

Y

our data should be in clean columns and rows with no merged data. 

For example, 

c

ity and 

p

rovince should be in two 

separate 

columns, not combined into one.

 

Your columns should contain a title on the top row to describe the column.

 

Import your data into a spreadsheet tool.

 

Microsoft Excel being the most common

 tool

,

 

Google Sheets

,

 

and Power BI 

can also be 

just as useful.

 

Start creating! 

Use 

powerful 

features such as PivotTables

 and

 

PivotCharts

 to summarize and format data into group

s

 of information that are meaningful to you. 

Add slicers to be able to filter data quickly and easily.

 

Remember your steps. 

Remember the source data 

and

 the cleanup steps 

used in 

point

s

 1 and 2 so that you can easily recreate the graphics again and again. 

Once you have your template set up, dropping in a new set of data won't take as much time as it did the first time.

 

 
Transforming data

 gets even more easy with X9
It takes a bit of time to get the hang of it but once you've created something that works for you, you'll be happy that you took the time to build it in the first place. YouTube is a great place to learn how to use different features of your spreadsheet program, just searching for "How to create a PivotTable in Excel" gives you many great tutorials. There is no "one size fits all" in data transformation and analytics; you need to try things in order to get the results that talk to you! 
At ACCEO, we recognize the importance of being able to access your data. More and more we are putting the control in your hands to be able retrieve your data so that you can create the charts and graphs that are meaningful to you. X9 comes with a feature where you can open reports directly in Excel without the extra steps of converting your raw information (usually ASCII) to a CSV (comma separated value) file and then into an Excel format. A few clicks and your data is available and automatically opened in Excel. Also, in X9 we've created a Sales Analytics tool: a web browser application, which means it can be used on a desktop or a mobile device, that looks at your sales data and turns it into graphs highlighting key performance indicators (KPIs). The information is already in graphical format however, you can also choose to open the data into Excel so you can further evaluate the details you need.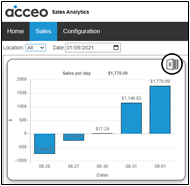 Whether you're a details or a high-level type of person, try out some of these features in X9. Have patience while you learn about all the amazing spreadsheet features out there. Try, learn and have fun! 
Did You Know? – Scanner Price Accuracy Code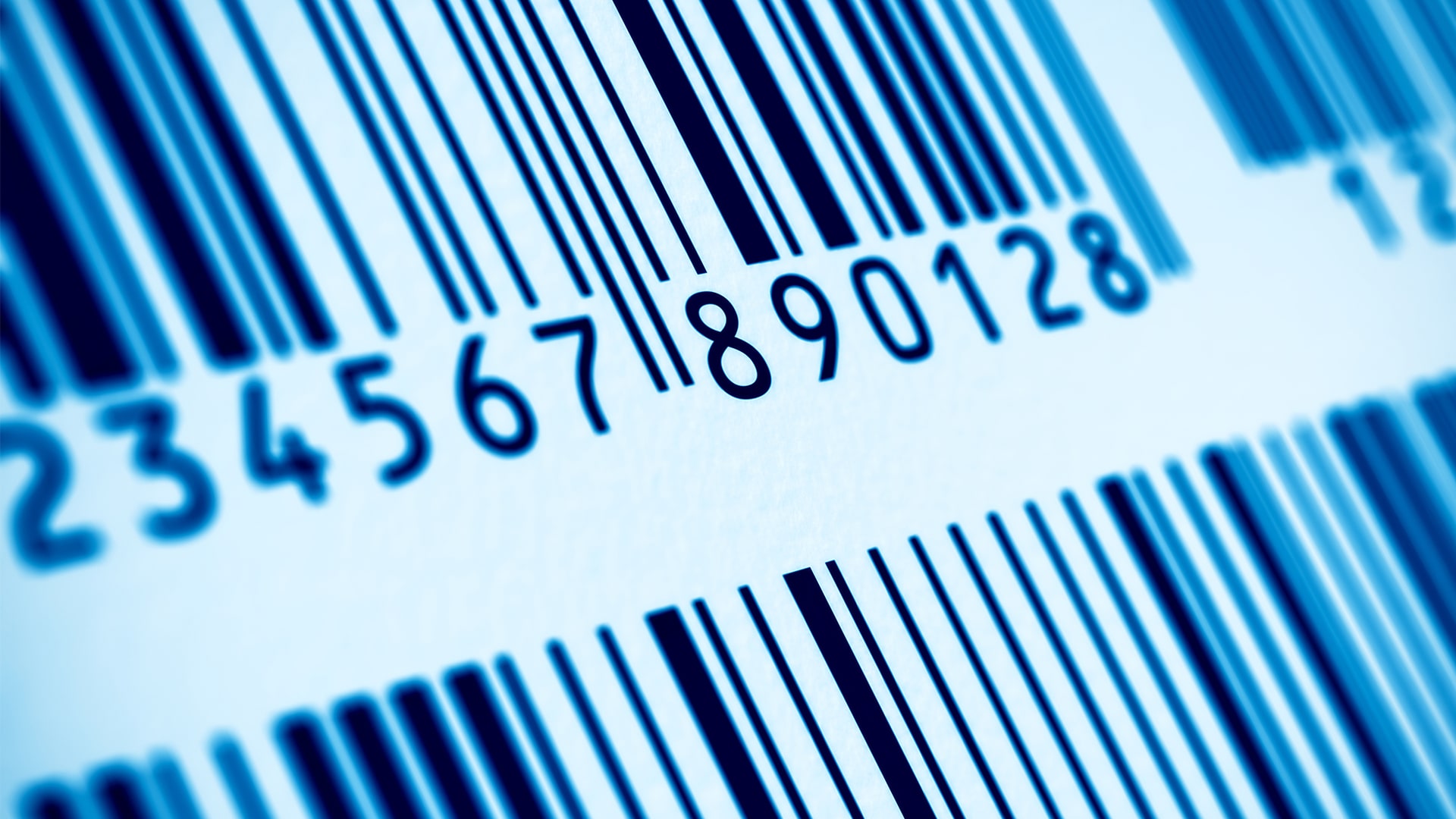 Did You Know? – Scanner Price Accuracy Code
A price checker upgrade can greatly enhance the overall shopping experience for your clientele, while allowing staff to focus on more intricate needs, thus increasing customer relations and profitability.
Here are some frequently asked questions that apply to your business, so you and your staff are prepared.
Frequently asked questions
What is the Scanner Price Accuracy Code?
The Scanner Price Accuracy Code, implemented in June 2002, is a voluntary code to ensure scanner price accuracy for consumers.
This Code applies to all scanned merchandise sold in all participating stores with a Universal Product Code (UPC), barcode, and Price Look-Up (PLU). It does not include price-ticketed items or goods not easily accessible to the public. This code does not apply to retailers in Quebec because government has regulated scanner accuracy.
What rules apply to me if I run a business in Quebec?
Quebec law requires merchants to indicate the prices on all the products or product packaging. Merchants who opt out of the individual labelling rule must indicate the price of the items on the shelves and use an optical scanner.
How can a customer apply the Scanner Price Accuracy Code to incorrectly scanned items?
If they notice that an item scans incorrectly, they should notify the cashier, who will follow your store's procedures in resolving the issue. If the item is applicable for the code, they should either be given the item for free, or $10 off the displayed price.
If the display price is less than $10, the customer should receive the item for free. If more than one of the same items is being purchased, the customer receives the first one for free, and subsequent items with the same UPC should be priced according to the display.
If the display price is more than $10, the customer should receive $10 off the displayed price. If more than one of the same items is being purchased, the customer receives $10 off the first item, and subsequent items with the same UPC should be priced according to the display.
Does the Scanner Price Accuracy Code apply to sale items (including clearance items)?
Yes, but only if there is just a UPC on the item. If there is a price tag on the item, it is considered a price-ticketed item and is no longer applicable to the code.
If there is a barcode and price tag on the item, is it still considered for the Scanner Price Accuracy Code?
No. If there is a price on the item, it is considered a price-ticketed item and does not apply to the code, even if the item is scanned.
Do gift cards apply to the Scanner Price Accuracy Code?
No, because the value of a gift card is directly written on the item, it is considered a price-ticketed item and will not be considered for the code.
There is an expiry date clearly written on the shelf label. If an updated price scans at the cash register instead of the expired price, is it still valid for the Scanner Price Accuracy Code?
No, because the shelf label clearly states the dates for which the price is valid.
An item was placed in the wrong shelf. Can a customer claim the Scanner Price Accuracy Code on this item?
No. To be eligible for the code, the product must match the product description on the corresponding shelf tag.
If an item does not scan at the cash register, can a customer claim the Scanner Price Accuracy Code?
No, because the item didn't scan higher than the displayed price. In order for the code to apply, an item would have to scan at a price higher than the displayed price.
There wasn't a displayed price for an item. Does the customer get this item for free?
No. If a price isn't displayed for an item, a customer should ask staff for the price.
Do weighed items apply to the Scanner Price Accuracy Code?
No, only items that are scanned using a UPC are valid for the code.
If an item is priced lower in the store's flyer or online than on the shelf, and the item scans at the shelf price, does the Scanner Price Accuracy Code apply?
If the flyer or webpage specifically says it applies to only certain locations and the location in question is not listed, the code does not apply; however, if the location is listed, it applies. If there is no mention of which stores the flyer or webpage is applicable to, it is assumed to be applicable to all stores and the code would apply.
Is it time to replace your price checker?
If it's time to upgrade, we are now offering the new Zebra CC-series model, which comes with a graphical and customizable display. To read more on how a price checker improves the overall shopping experience, have a look at our recent article.
Please contact your account manager for more information.
A New Generation of Price Checkers Has Arrived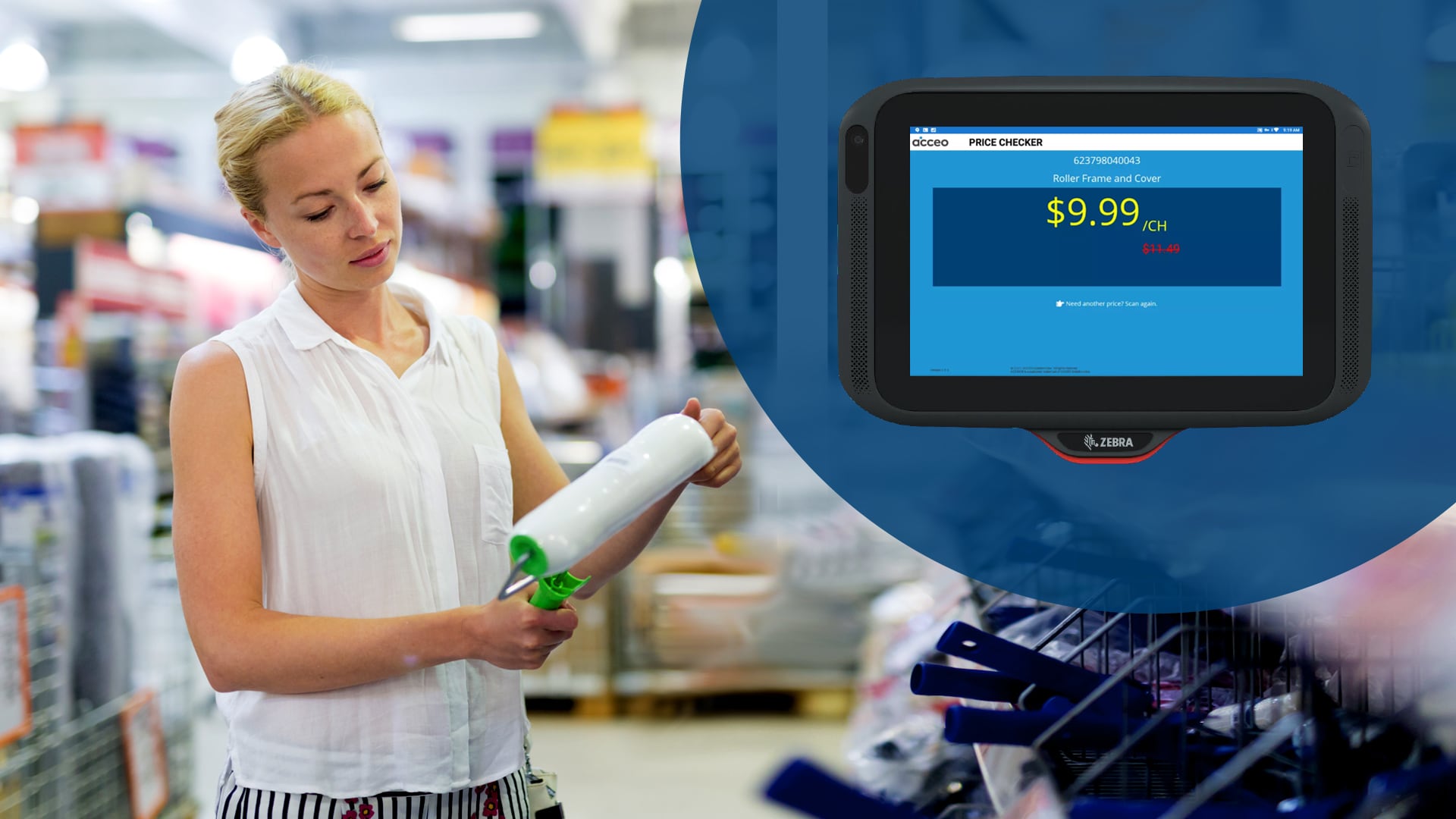 A New Generation of Price Checkers Has Arrived
Incorrect prices can result in poor customer relations and legal sanctions. Unclear or non-existent prices create a frustrating experience for your customer, who will either track down a member of your staff for help or give up on the item, altogether.
Is your current price verification system nearing the end of its life? Does it perform well enough to eliminate avoidable issues such as these? If it's time to upgrade, we are now offering the new Zebra CC-series model, which comes with a graphical and customizable display, in addition to offering solutions for roadblocks that may be driving your customers away.
Upgrading to a newer model will lead to:
• An increase in customer service and satisfaction, leading to repeat business and the profitability that comes with that.
• An increase in staff productivity; when shoppers can handle more routine questions on their own, associates can redirect personal attention to more complex needs, thus strengthening customer relations.
Key features of the newer model:
Cutting-edge android platform
With the affordable 5-inch Zebra CC600, you can put the convenience of price checks in every aisle or department. The 10-inch Zebra CC6000 is a bigger brighter canvas to display your product prices and your beautiful banner colours.
Affordable self-service in every aisle
Aside from simply scanning and showing accurate pricing information, in-aisle kiosks can be used for a range of value-producing interactions. For example, the newer model now provides more product details to your customers, such as:
The current retail price and unit of measure
The physical location of the item
Bold colours to reflect your banner
These tablet-styled kiosks give your customers a seamless retail experience while providing guaranteed security and a long lifecycle that you can count on. Customers get snappy scanning performance on both printed and mobile barcodes.
Contact your account manager to learn more about your options.
What does it mean to go contactless?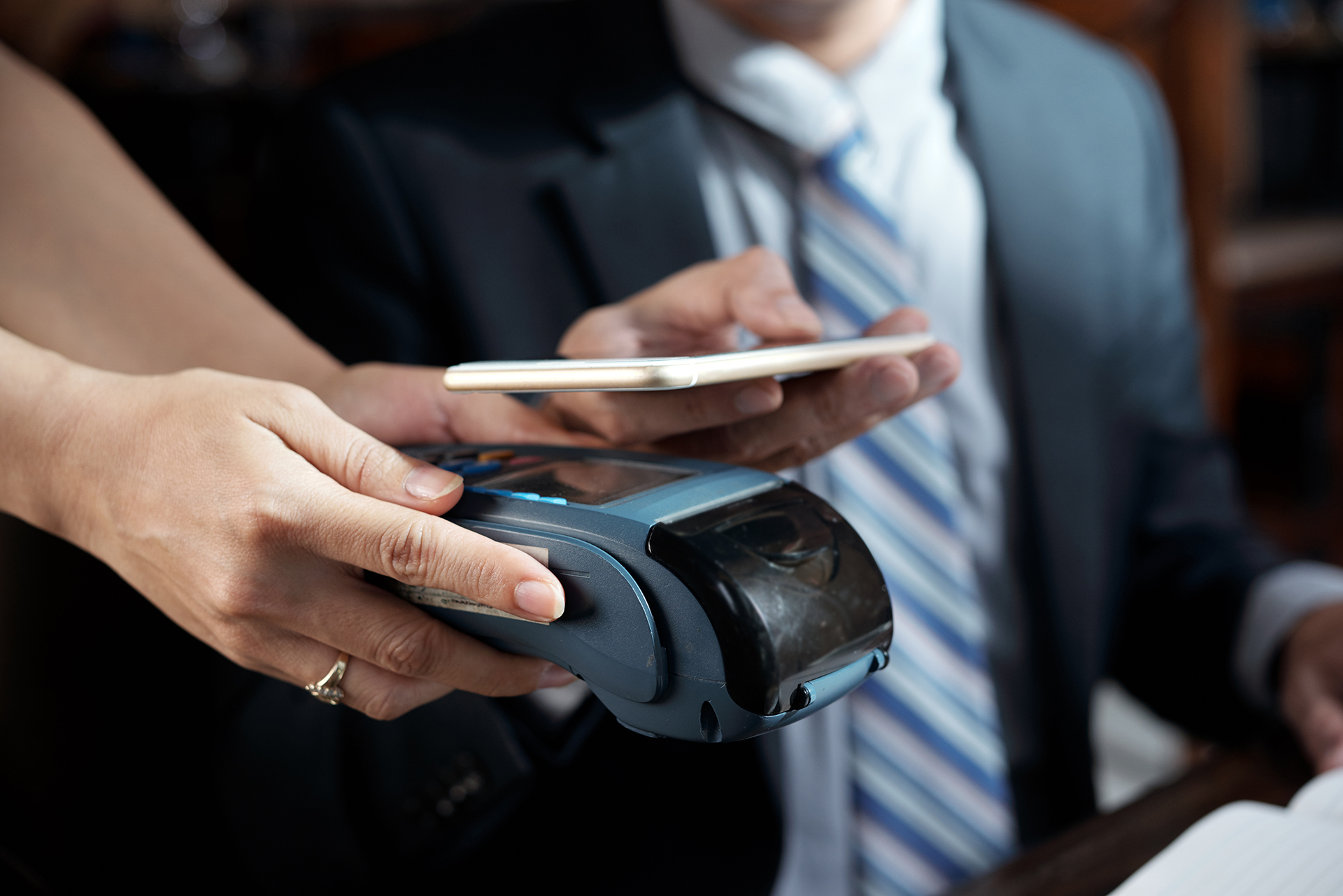 Most consumers today expect retailers to accept contactless payments. The benefits of having a contactless terminal can be an advantage not only to customers but to businesses as well.
What does it mean to go contactless?
To process contactless transactions, retailers must have an NFC card-friendly point of sale (POS) system. Most newer POS systems will have a built-in NFC reader that seamlessly handles Android Pay, Apple Pay, and other NFC payment platforms.
For customers, contactless payments provide a faster, more secure way to pay. For merchants, contactless payments deliver a dramatic reduction in staff intervention when using a pay terminal, as well as a decrease in cash and receipt handling.
What is in it for consumers?
Safer transactions
The pandemic has had a significant impact on the adoption of contactless-enabled cards and mobile wallets such as Apple Pay, Google Pay, Samsung Pay, etc. Many consumers prefer to use payment forms that allow them to avoid touching a keypad or handling money.
Convenience
Quicker transactions, shorter wait times at checkout, and the removal of handling cash or entering PIN numbers are certainly viewed as significant advantages to contactless payment.
Enhanced security
The reliability and security of "tap-and-go" technology offers customers peace-of-mind. The chip technology protects consumers against any fraudulent purchases through advanced encryption and dynamic data technologies. When consumers opt to use a mobile wallet option, they have another advantage. If the phone is lost, one command sent to the phone will reset the phone and destroy access to all payment methods. That is certainly easier than calling several credit card companies to notify them of lost cards.
What is in it for retailers?
Safer transactions
To help protect consumer and employee health, retailers are encouraging consumers to use low-touch or no-touch forms of payment whenever possible.
Better customer experience
Retailers offering contactless payment provide a smoother and quicker checkout experience to their customers. Loyalty programs can be in sync with mobile contactless payment functions on their devices so customers can automatically accumulate loyalty points while paying for purchases. What's more, customers do not have to limit their purchases based on their cash-on-hand.
Increased operational efficiency
Adopting tap-and-go technology is faster. Contactless payments reduce the time that staff spend on operating card machines or managing cash transactions.
Fraud protection
The cryptograms validated on chip-enabled transactions are difficult to replicate, which increases transaction security and reduces fraud. With the introduction of the EMV chip, contactless payment technology is encrypted. When the customer taps, account information and a one-time-only code is transmitted from the card or device to the reader across a highly secure link in just a fraction of a second.
Let's connect.
Mastercard announced a new mandate that required all contactless readers to support the Contactless Terminal Specification version 3.0 (MCL 3.0) by Dec. 31, 2021. Are you ready? ACCEO would like to assist you in meeting this deadline and allow you to take advantage of all the benefits that contactless payment can offer. To learn more, please contact your Account Executive.
eCommerce : the key benefits of a Web integration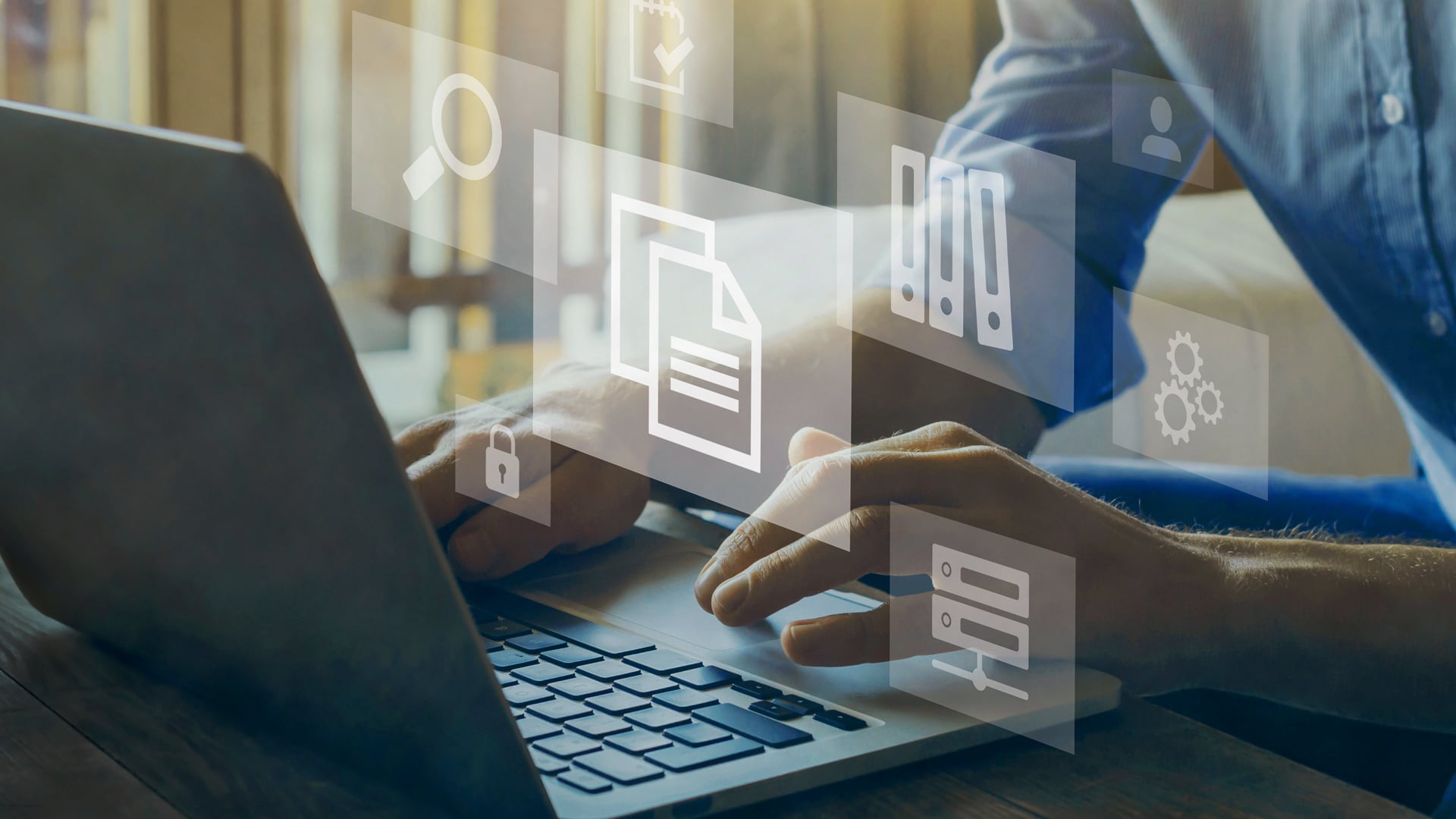 Today, businesses can no longer afford to operate various channels in silos and need to make the right investments to thrive and survive. By integrating your online presence with your physical operations, you could give your business that competitive edge.
A unified commerce strategy will help support your success in empowering your employees, driving sales, and increasing store traffic throughout the year.
5 key benefits of a Web integration
Manage all your sales channels centrally
Inventory, orders, and customer data are managed globally and in real-time.
Customer interaction is seamless across all your sales channels. An integrated solution provides a complete view of all previous retail and web purchases and tracks loyalty (points, dollars, etc.).
Tailor your offering
A Web integration seamlessly allows you to manage inventory, assortment, and allocation across channels. Gain control over pricing and manage omnichannel sales with ease.
By implementing endless aisles, you can also give customers access to a wider selection of products online without constraints such as floor space.
Create a cohesive experience
A Web integration provides the opportunity to create a cohesive customer experience in-store and online.
Timely customer notifications, such as order confirmation, order being processed, order ready for pickup, indicates that your business is engaged in and focused on streamlining the purchase experience for its customers.
Drive up sales with curbside and store pickup
A unique and memorable buy online and pick up in-store experience could turn out to be the biggest driver to get online customers into your physical store.
Focus on removing or at least minimizing trouble spots (both outside and inside the store) that can be perceived as inconvenient or time-consuming by customers: dedicated parking spots, placing a pickup kiosk or lockers in a practical location in the store, and displaying pickup signage.
Gain real-time access to performance indicators
With all the information you need in one place, analyze data fast for actionable insights and track your key performance indicators (KPIs).
Spend less time poring over spreadsheets and pulling outdated reports. See the whole picture in minutes in order to assess business performance, monitor trends, and identify improvement opportunities.
Preparation favours success
Fast growing as online sales may be, e-business profitability is by no means systematic. Lured by the promise of financial gain, many businesses venture into online sales without taking the time to plan out the process or the structure of their site.
What is your business vision?
What are your goals?
What is your target audience?
What advantages does it offer your customers?
What are the impacts on your existing IT systems and operations?
Proactively planning a strategy that integrates both your online and brick and mortar business, will maximize your chances of success.
Contact us to learn more about the solutions that fits your current needs and your business vision for the future.
How can you save on your accounting operations by moving towards paperless solutions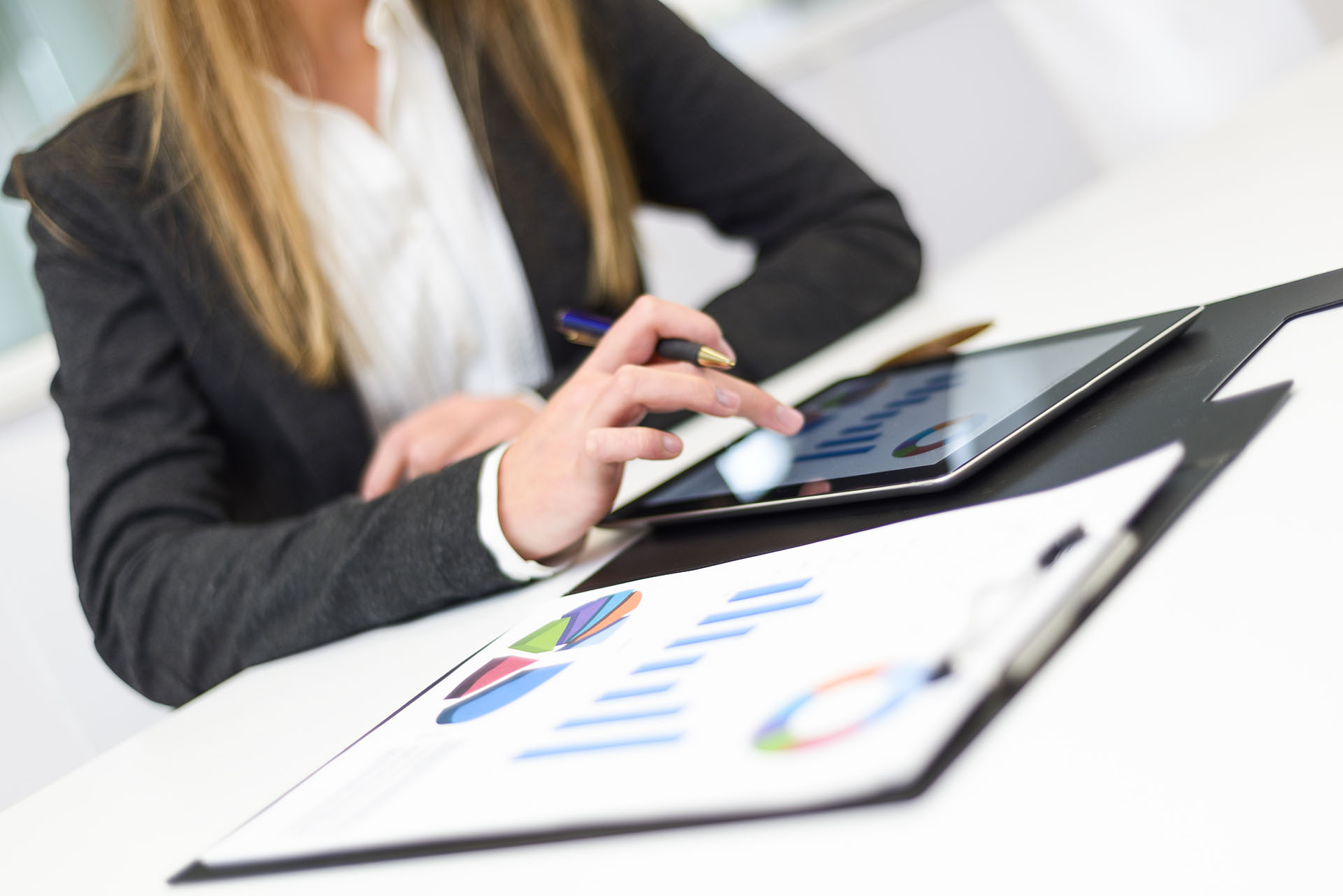 From setting up the business to running it like a pro, businesses need to maximize time and efficiency.
Invoicing is an essential part of managing a company's cash flow. Since most of a company's revenues rely on invoicing, inadequate invoicing could seriously compromise a company's ability to pay its operating expenses.
See how the ACCEO integrated management software solutions and services can help save you time and money every month on your end-of-month accounting operations.
How to streamline your accounting processes
Optimize billing management
Paper invoicing and sending account statements by mail is a little old-fashioned. If you mail statements,  the process can take you hours or even days to print invoices, stuff envelopes, and apply postage.
With an integrated software solution such as ACCEO Dokmail and ActiveFax, you can email statements and invoices instead, helping you get paid faster while saving significant time and expenses. Combined, these solutions give your customers 24-hour access to receive and review their documents online. It will not only increase employee productivity, but also decrease your costs, while making a difference for the environment.
Learn more about the solutions and see how you could optimize billing management for you and your customers.
Electronically manage accounts payables (AP)
In 2020, we introduced our new Electronic Supplier Payment Management integration with features to optimize supplier payment processes for businesses like yours!
It is now time to move away from the outdated payment method of processing cheques in-house. Electronic payments are more efficient and easier to trace, and they provide more control over the payment process, which means you will also be paid faster.
Our integrated electronic supplier payment management solution allows you to review invoices, track payments, and resolve disputes electronically rather than through manual follow-up.
Key benefits include:
Remove the potential for cheque fraud and enjoy the freedom to approve payments from anywhere, at any time using the secure web portal.
Eliminate cheques and reduce processing and labour costs by conveniently making Electronic Funds Transfers (EFT) directly from your accounting system.
Quickly manage batch payments, payment submissions, and approvals. Eliminate double entry between your banking system and your solution.
Manually checking transactions one by one is a long process that also comes with a major risk of making mistakes as well. A bank reconciliation that takes several hours to carry out manually can be settled automatically in just a few minutes. Learn more about the solution and see how you could save time and money.
Benefit from mobile technologies
Often presented as an application, mobile technology can help you save paper by accelerating your billing and payment process, by delivering a superior customer experience, and by facilitating management of your inventory and deliveries.
For example, mobile applications and devices already greatly facilitate the work of employees on the floor, or on the road and have a positive impact on the profitability of businesses that use these new technologies. Once you try it, you will no longer be able to do without it.
Reassess your current processes
For each of your business processes, there is a solution that can lighten your workload while making you more efficient. It is therefore important to take the time to find solutions that meet your needs and to reassess their effectiveness throughout the years.
Whether you simply want to make sure that your ACCEO software configuration is optimized for your business or that you are making full use of all the software features, ACCEO provides the training and audit services you need to get the highest return on your investment with practical advice.
In Conclusion
Keep in mind that the business needs you have when you start out will no longer be the same a few months or a few years later.
The management techniques and tools that you choose in each step of your path will help you to continuously improve the management of your business and will likely have a major impact on the success of your business. Contact your sales representative to learn more about adapted solutions and services for your business.
Are you ready for gardening season?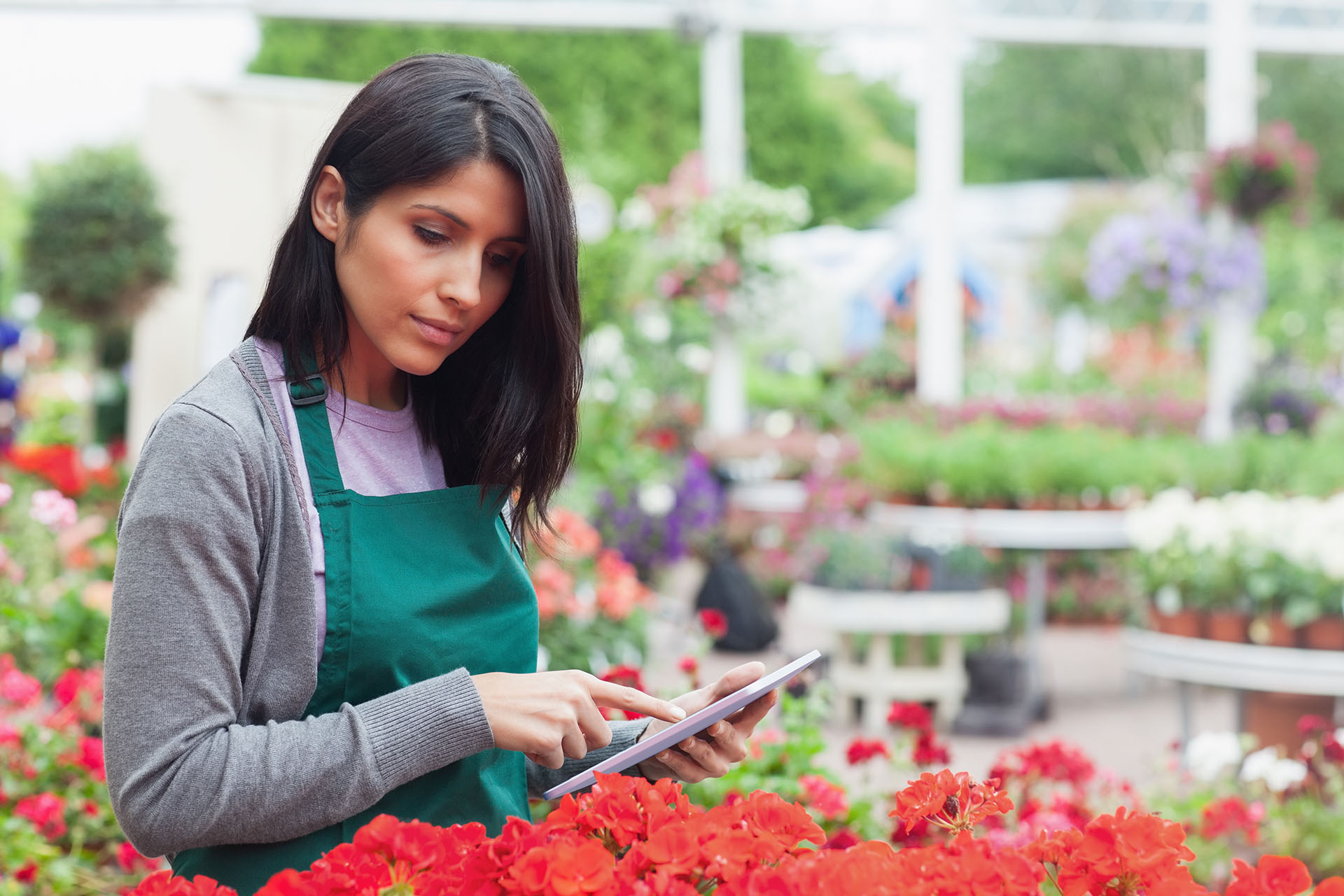 With gardening season fast approaching, you're no doubt starting to think about marketing, inventory management, automation possibilities, and how to improve on productivity and increase profitability for your business.
Your integrated management and point of sale solutions should allow you to organize and oversee all of this with a single business management platform and it should be one that was created with your industry in mind.
5 Key features for a business like yours
Increase and maintain efficiency by optimizing inventory
Turns play a major role in the profitability of a retail garden center. Having a point-of-sale solution that allows you to verify live inventory levels, is an invaluable feature; the fact that it also allows buyers and floor staff to search for requested merchandise and/or request a re-order is game-changing.
Being able to look up what you have in stock, when you've received it, which vendor they came from and how many, if any, are on order, is information that will allow you to manage current stock, change order dates, and adjust quantities based on demand and weather. This allows you to identify trends, meet customer needs and increase turns.
Another major factor, when considering turn rates, is loss prevention. By tracking disparities between what has been ordered, what was sold, and what is missing, you'll be able to work with your employees to determine from where issues originate, be it from maintenance, from merchandising, due to a lack of demand, or from a need for better promotion.
Sell Online and In-Store
Now, more than ever, retailers are looking for a point-of-sale solution system that will integrate with e-commerce and inventory management. You can eliminate the need to spend extra time and money on manually maintaining product prices, descriptions, images, and quantities for your online store, with ACCEO software or by linking it to your web store.
You can also manage in-store or curb-side pick-ups of online purchases, which is especially relevant and appreciated by customers, now.
Build a profitable future by understanding your sales history
As you're planning your next steps, you can refer to your sales reports and statistics, in order to track the history of any product. This is crucial in understanding how best to proceed when creating sales goals, as it will allow you target your marketing and refine your inventory, based on what has already been proven to work for you.
Simplify the customer experience, thus improving relations
ACCEO management software plays a huge roll in customer service. Every time staff can quickly access inventory information for a customer and either locate what they need or order it on the spot, the foundation for an excellent customer relationship is built. The system also makes checkout and processing returns simpler, creating an overall better customer experience and one they will be happy to repeat.
Guarantee displayed prices are always accurate and inform customers of product availability or upcoming shipments. You can also reduce lineups at the cash by preparing customers' orders in advance.
Increase employee efficiency with mobile applications
Post the schedule for your trucks and drivers in order to plan deliveries, track them in real time, and use automated emails and text messaging to keep your customers informed of their deliveries, making the experience a smooth one, for everyone, from beginning to end.
Mobile pin pads will allow you get funds from your customer in a safe way, as you can bring the sale to the customer, instead of having them socially distance themselves from your POS.
Plus, increase your efficiency with handheld devices, an essential inventory tool for business like yours. The mobile scanner, equipped with fast Bluetooth and Wi-Fi connectivity, is a modern alternative to RF devices. It provides real time-savings with an all-day power guarantee.
Let's continue the conversation
ACCEO offers a full-featured point-of-sale system and management software specifically designed for hardware, lumber, building materials and garden centres.
For a turn-key solution that includes training, installation, hardware, and data conversion services by our team of nearly 145 bilingual industry experts, so that your business can run smoothly today and support future business needs with confidence, request a demo of ACCEO's software today.