An easy-to-use self-checkout integrated with your software
The ACCEO Self-Checkout is integrated with our Omni, OGC and Profitmaster solutions as well as our Transaxion point of sale to provide you with optimal operational efficiency.
ACCEO has combined the functionalities of its solution with the best equipment to offer you a product adapted to your industry. Our Self-Checkout solution is designed to guide customers through each step of the transaction in logical order: scanning items, entering the number of bags, paying and issuing the receipt.
Features of the ACCEO Self-Checkout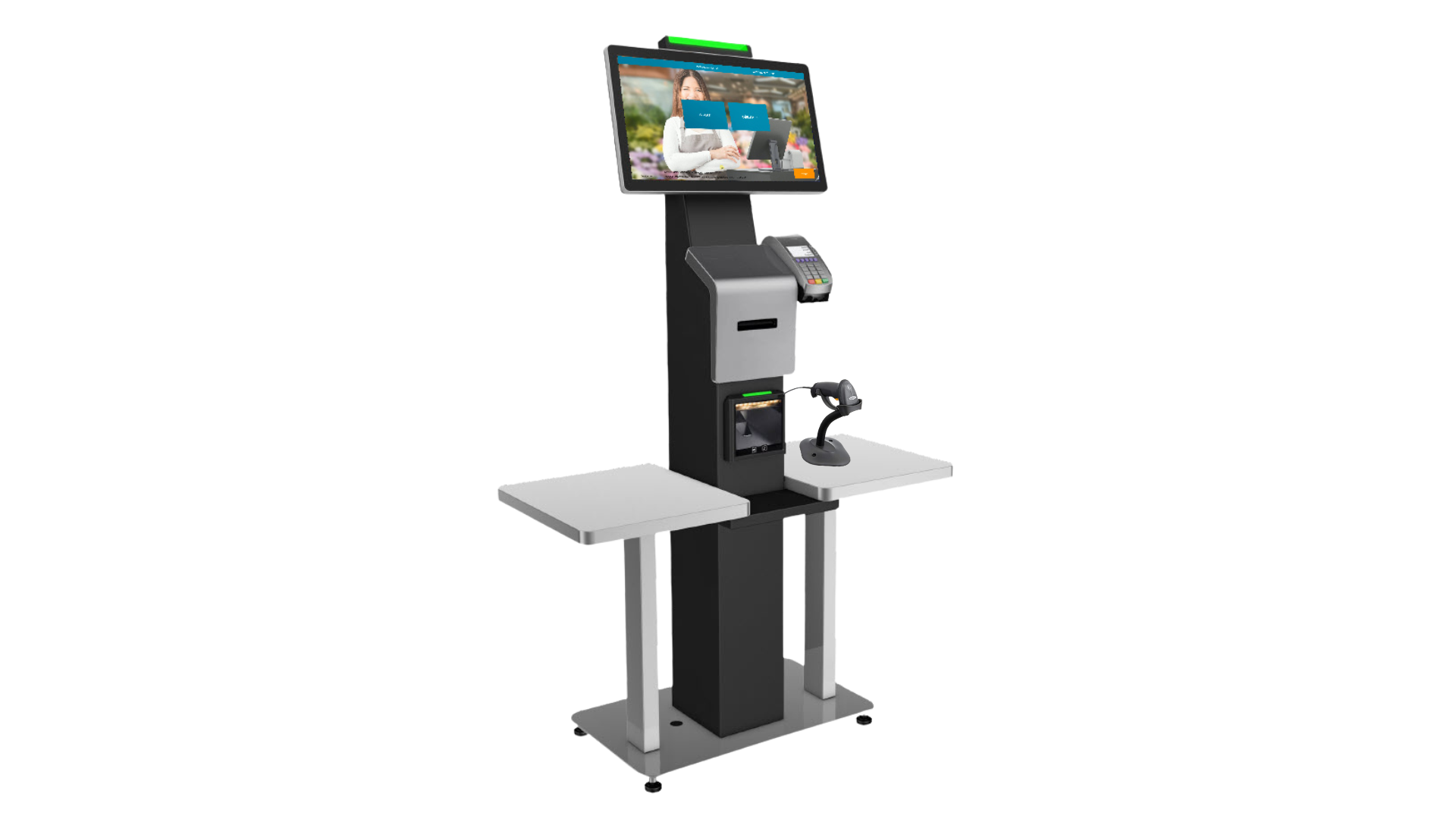 Two formats
Floor space is valuable, so we opted for a design that takes up minimal space. You can choose between a free-standing version and a counter version. The dimensions of the free-standing model are approximately 5' 2" high x 3' 3" wide and the base measures 2' 2" x 1' 4".
User-friendly and intuitive interface
Using the touchscreen interface and following voice prompts, customers can effortlessly interact with the self-checkout system. Designed to engage the senses, our self-checkout easily guides customers through every step of the transaction.
Indicator lights
The station is enhanced with LED lights that serve an essential purpose. They let customers know if the self-checkout is open, busy, or closed, and let staff know if a customer needs help.
Scanner and portable reader
An integrated scanner and the portable barcode reader make it easy for customers to scan items of any size during self-checkout. If necessary, it is also possible to manually enter the product code.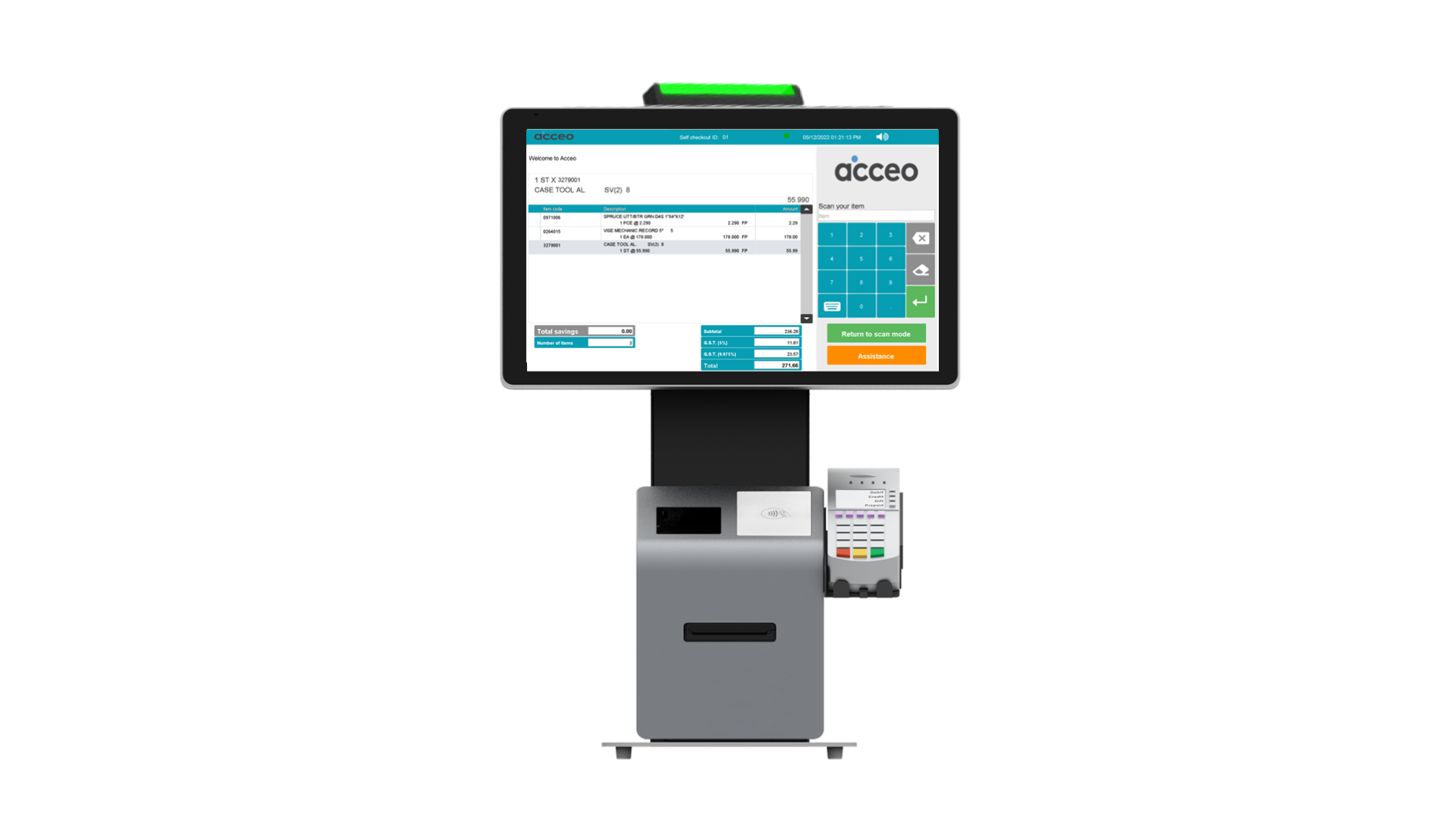 Transaction details
The transaction summary is displayed on the screen. Users can see the number of products and bags purchased, the amount saved, and the transaction total. When issuing the receipt, the user also has the option to print or email the invoice.
Cash-free payment
Customers can pay for their purchases by credit, debit, or gift card. They can also scan or enter the store's loyalty card number to get discounts and accumulate points.
Printed and email receipts
When issuing the receipt, the user also has the option to print or email the invoice.
Employee assistance
Staff can assist customers at the self-checkout by entering their employee PIN and accessing features to perform various operations such as price change, transaction cancellation or discount entry.
Benefits of using the ACCEO Self-Checkout
Self-checkout is gaining popularity due to the many benefits perceived by both the merchant and the customer. By adding the ACCEO Self-Checkout solution to your store, you can achieve two goals at once: optimize your business operations and improve your shopping experience.
New and improved shopping experience
"*" indicates required fields