Functionalities & benefits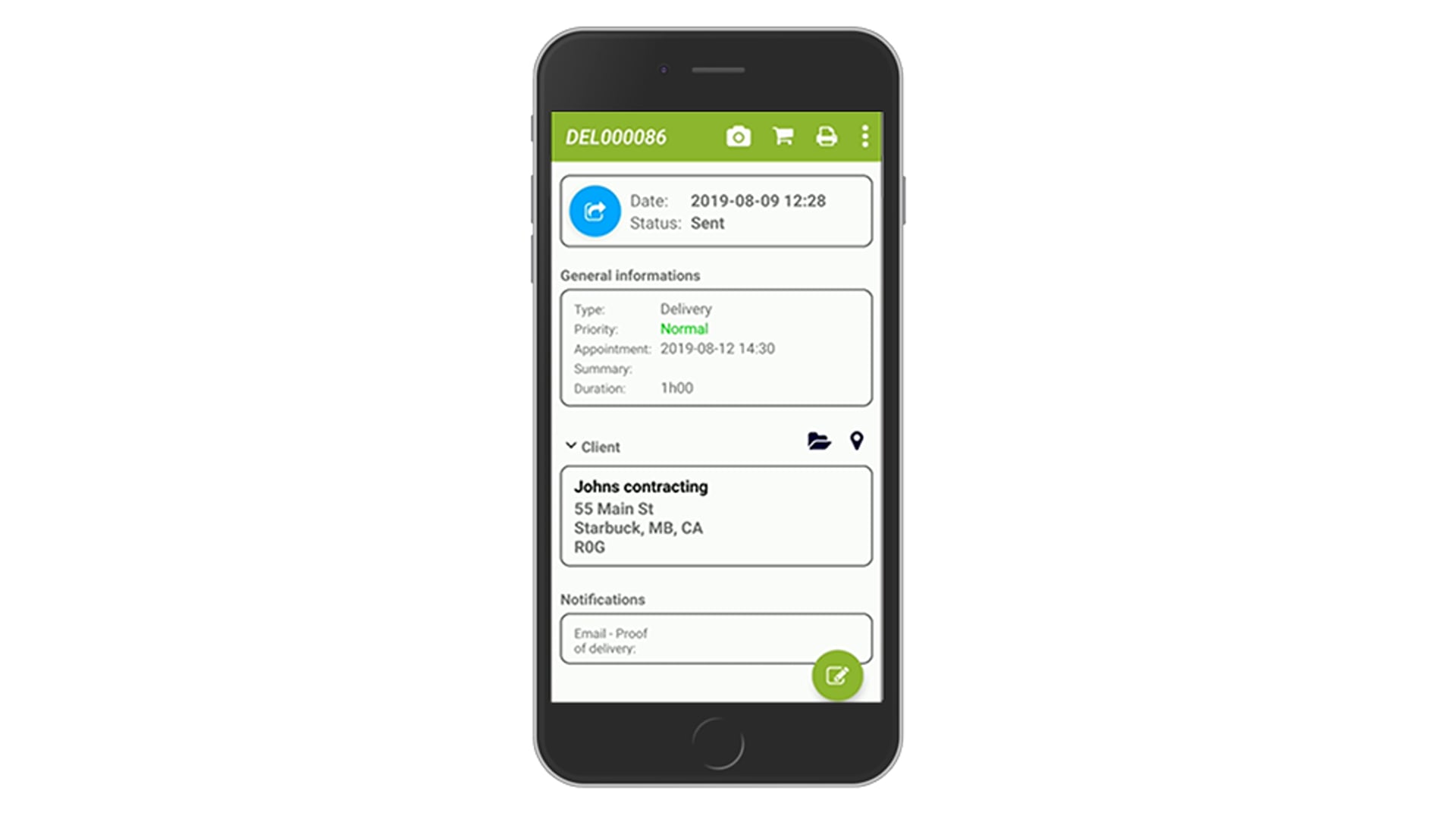 Scheduling
Say goodbye to your whiteboard and give your employees access to the latest information while on the road.
Check the progress on all your tasks at a glance and customize the columns displayed to view the information that is most important to you.
Conversely, when an employee updates a task from their mobile device, your task list is refreshed in real time, which lets you access the most recent information.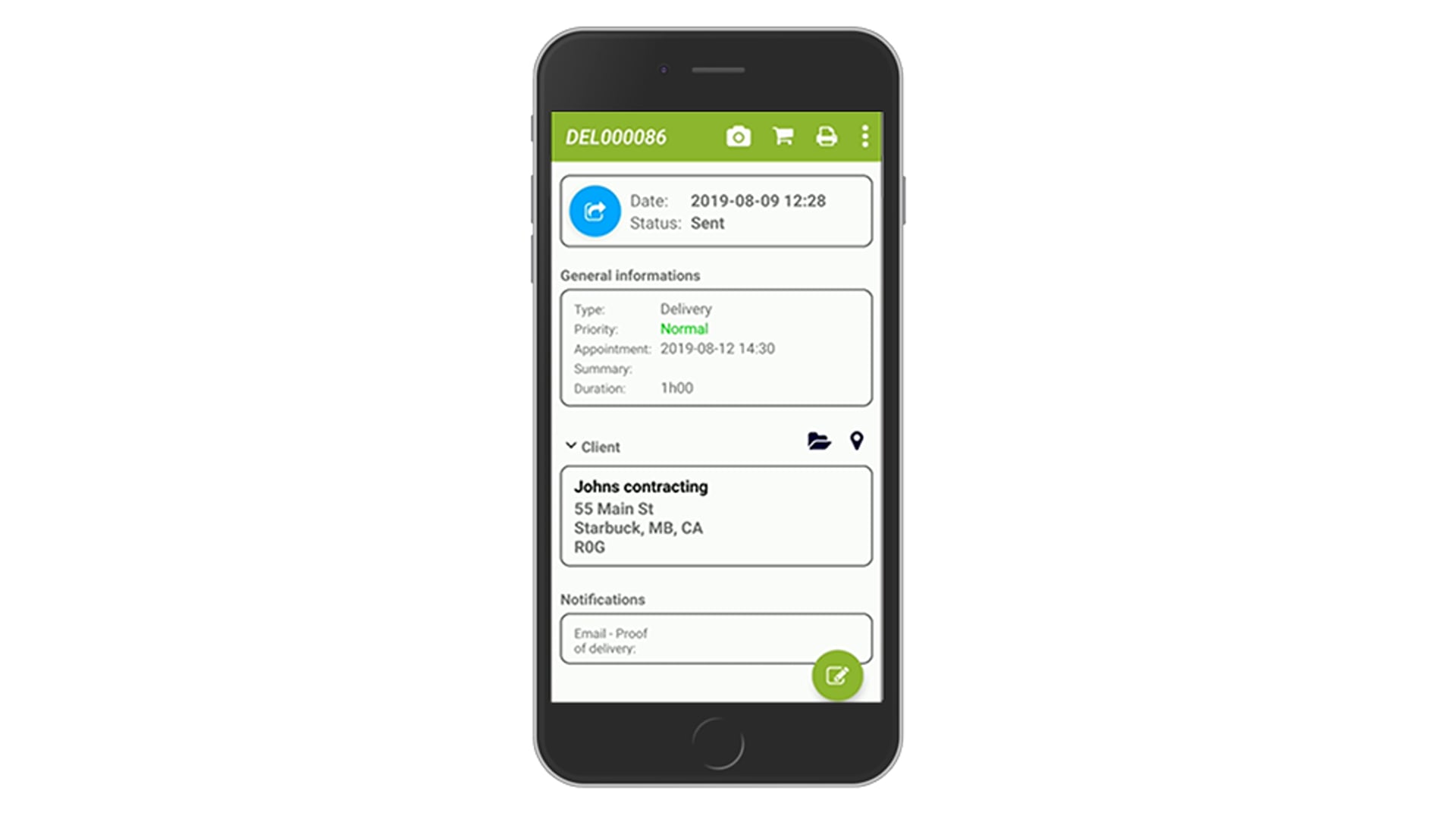 Electronic signature
Email a copy of the work order to your customer.
When work is completed, you can show your customer a preview of the work order and easily validate the information. Personalize your work order forms for each customer or job by showing or hiding selected sections.
Get your approvals signed directly on your mobile device. Simply have your customer enter their electronic signature using their finger. Then a PDF format signed copy of the work order is sent by email to the customer.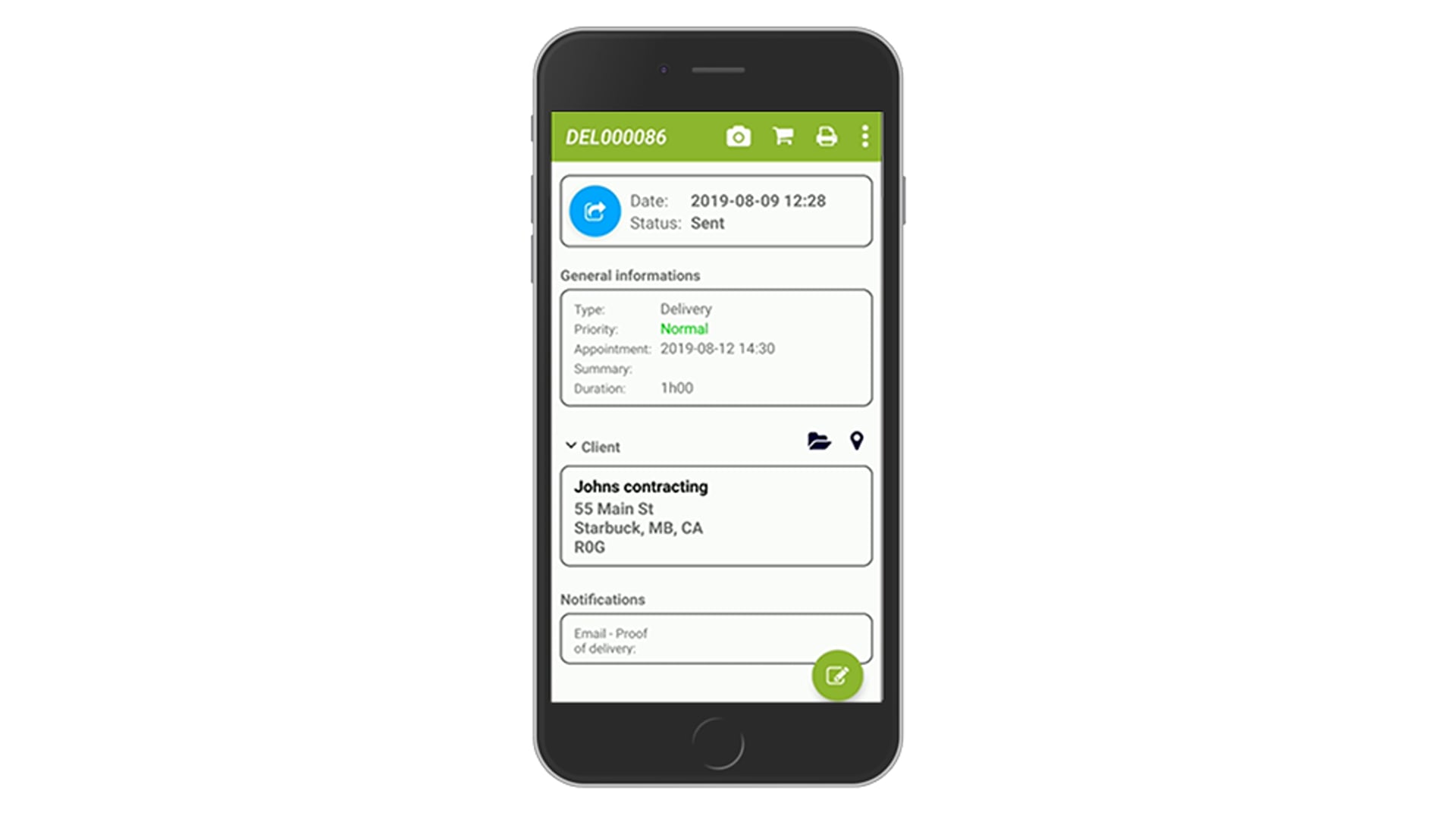 Notifications
Notify your customer when your employee is on their way by SMS.
The system can notify your customer as soon as your employee changes the task status on their mobile device to "On the way". The text message SMS notification is sent automatically to your customer.
When the employee taps the "Status" field and selects "On the way", the customer receives the text message. Your text message is customizable to your preference and can also be sent as an email.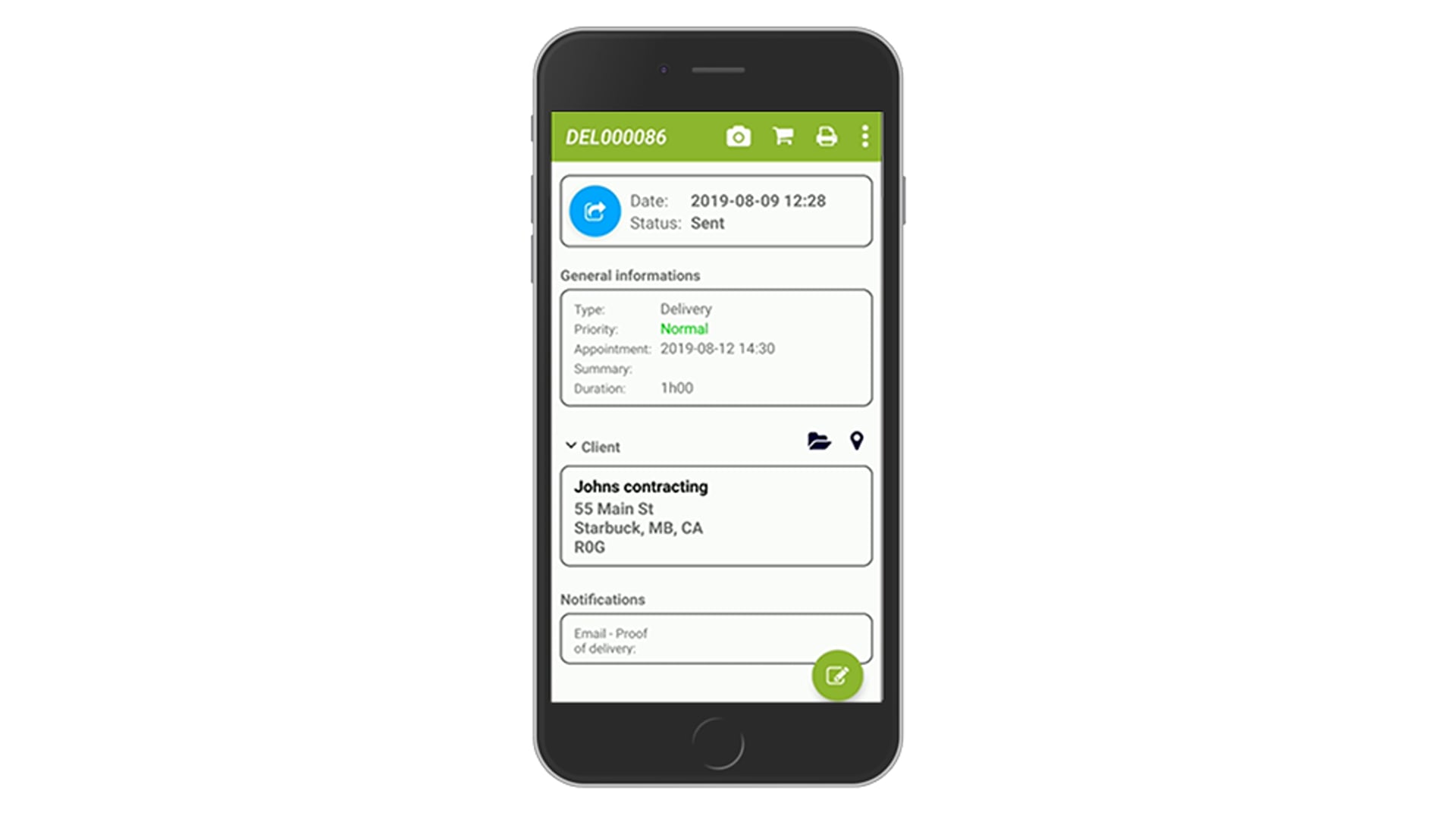 GPS tracking
Track travel history of your employees.
With GPS tracking of your employees you have the ability to track the movements of mobile devices where an account is connected. Whenever a task is updated, the GPS records the location coordinates of the task, the equipment, and the employee.
The Map add-on lets you can view the movement history of these devices and their last synchronized location. This makes it possible to verify the authenticity and accuracy of time sheets, time entries, and more.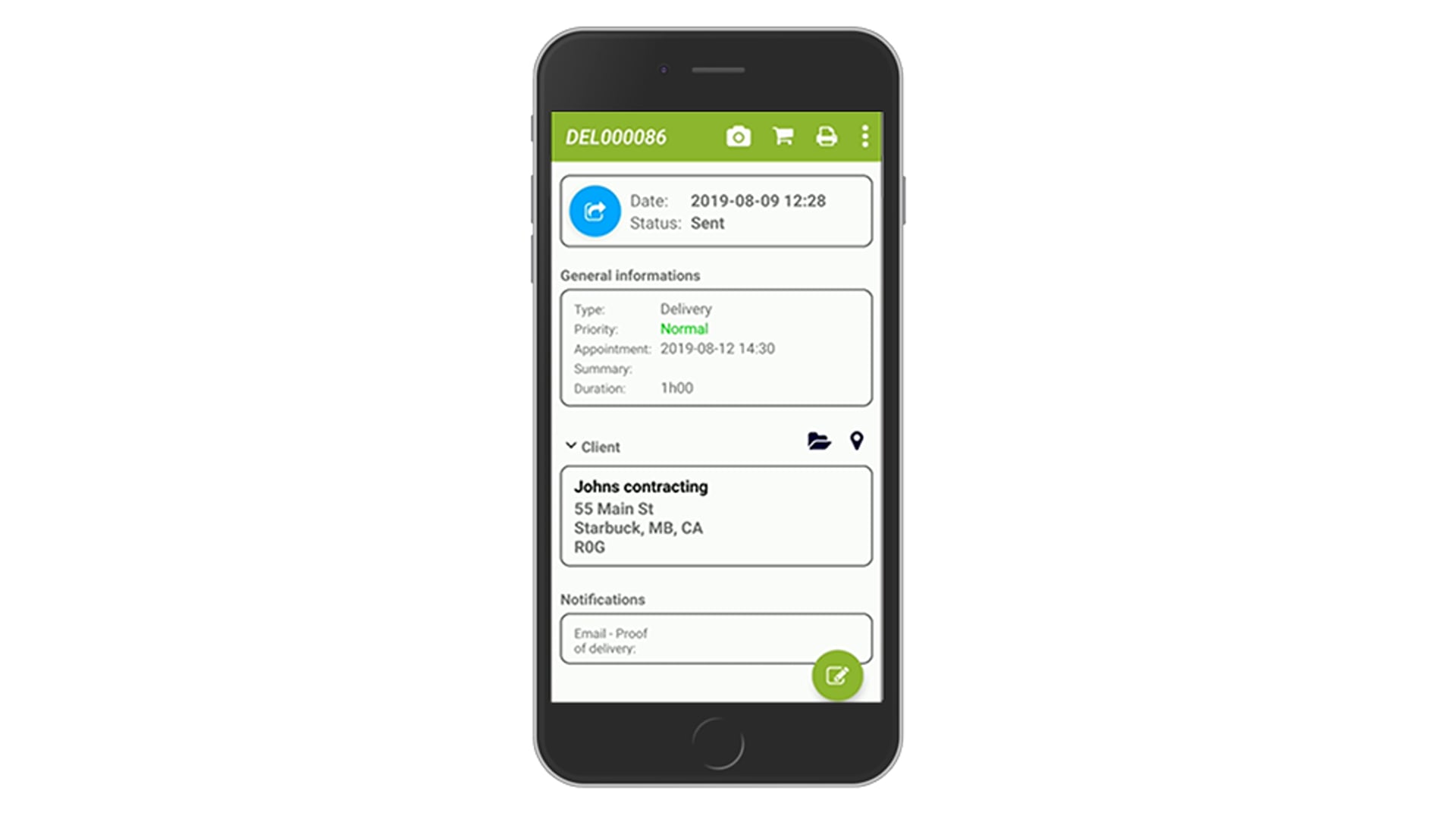 Electronic work orders
Create your work orders in a few clicks.
The web interface is accessible from a web browser (Chrome, Firefox, etc.). This gives you the freedom to create a work order for a service call, maintenance, delivery, quote, etc.—from anywhere.
In far less time than working on paper, create a work order on any device. Selecting the date of the appointment, assigning the employee, adding the description, the customer, and the task location is faster and easier.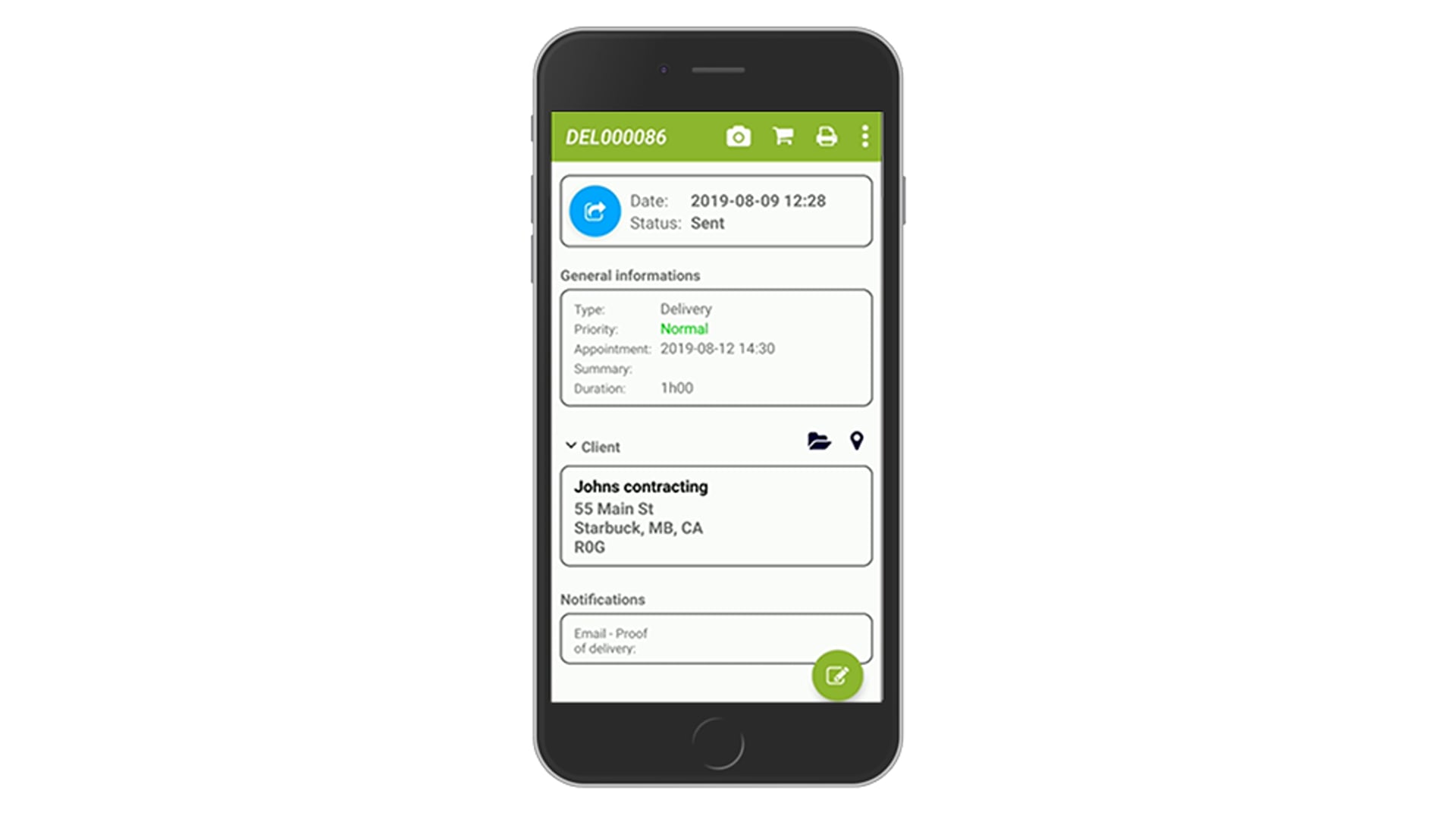 Take a photo
View all attachments from anywhere.
Using the integrated photo capture in your mobile application, take photos of on-site work that you have performed. The photos can be saved to the client file and can be used in future bids for similar work or to support dispute resolutions.
Photos can be viewed from both your mobile device and your web interface. View task photos and files from the "Attachments" section.
Also, all the devices that have access to a task can view files and photos uploaded from a phone, tablet or computer—in real time.