Handheld Inventory Management Solution
Increase your efficiency with the Handheld Inventory Management Solution, an essential inventory tool for hardware stores, building centers, lumberyards, and retailers.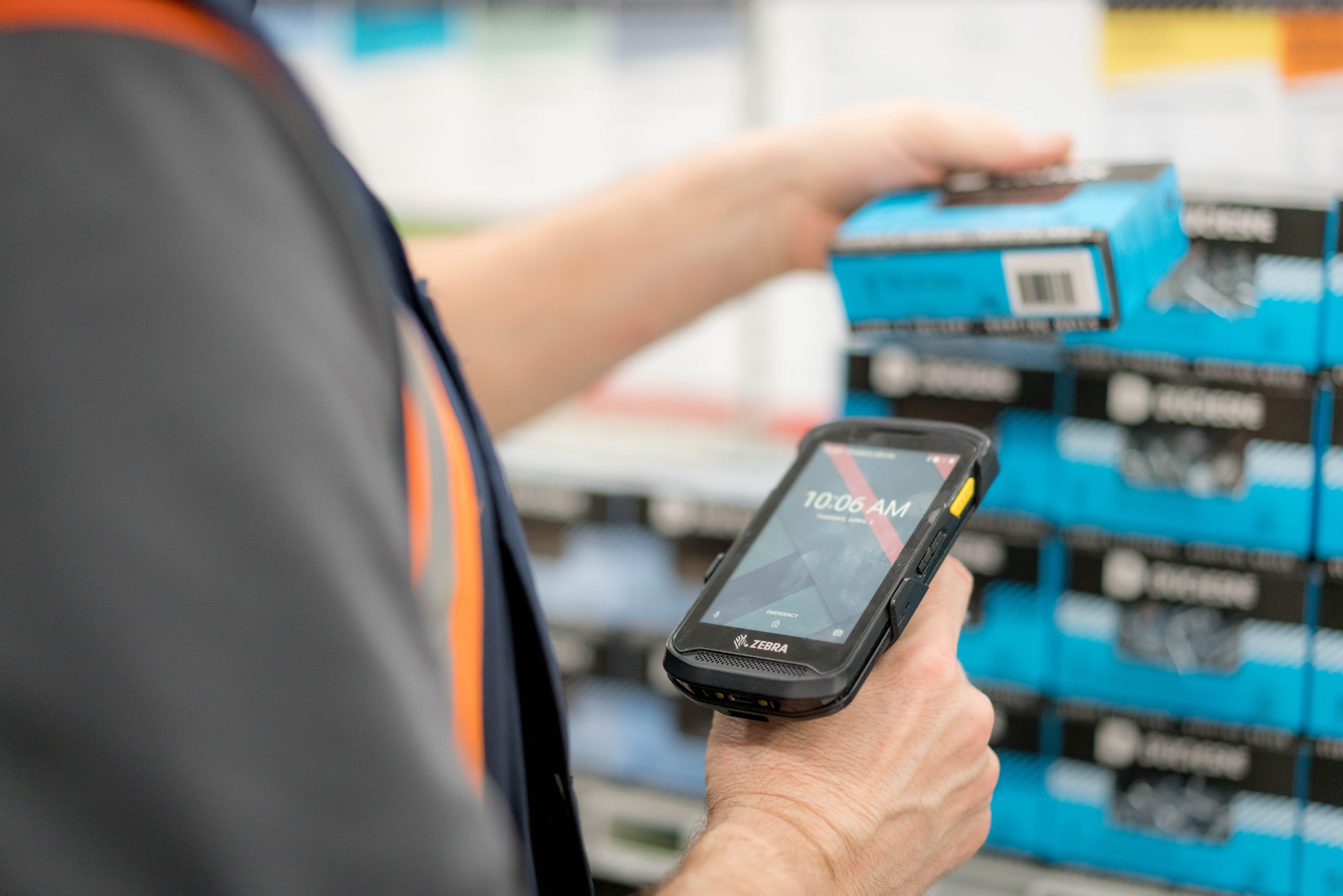 Functionalities & benefits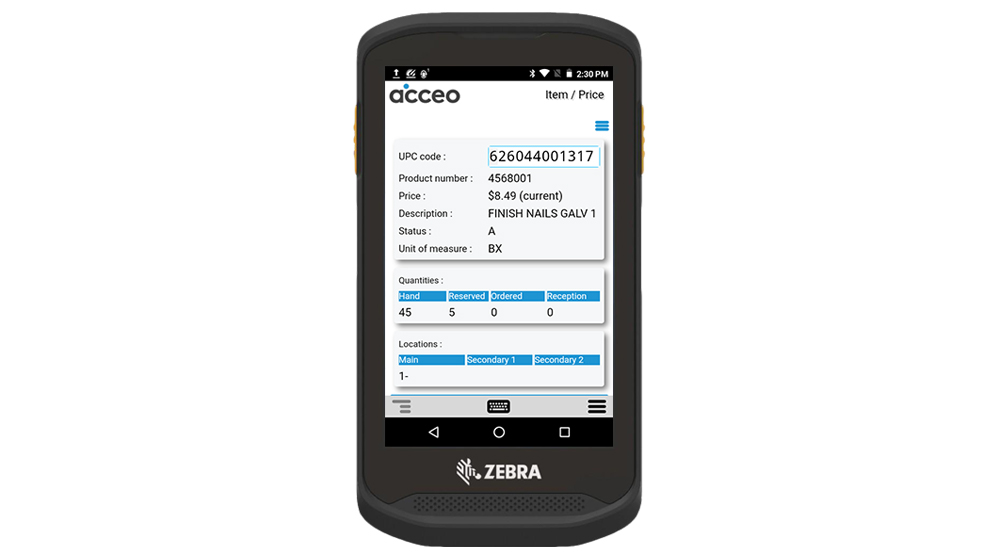 Fast and accurate counts
Take physical counts directly from your shelves and scan products from pallets to speed up targeted, cyclical, and complete stocktaking processes.
Your inventory can be organized and updated in real time. Verify and control multiple locations and gain valuable of information on products instantly.
The mobile scanner, equipped with fast Bluetooth and Wi-Fi connectivity, is a modern alternative to RF devices. It provides real time-savings with an all-day power guarantee.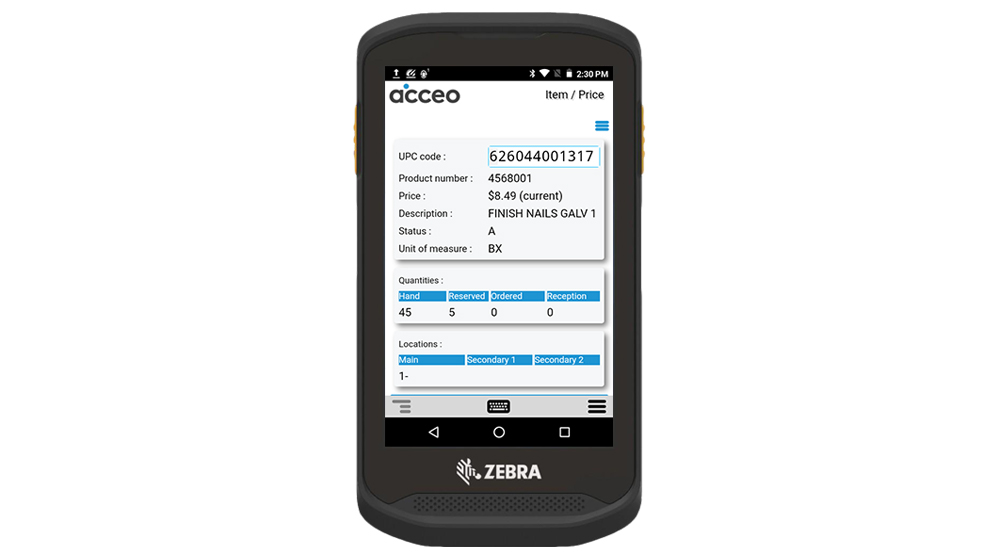 Manage purchase orders
It has never been easier to identify stock shortages, create purchase orders, and verify orders on the go.
The system lets you know what you have in stock and alerts you when you are running low.
Instantly order products by scanning their shelf labels and create purchase orders directly from the aisles.
Save time, ensure data accuracy, and eliminate paper documents when you create electronic purchase orders that update inventory levels automatically.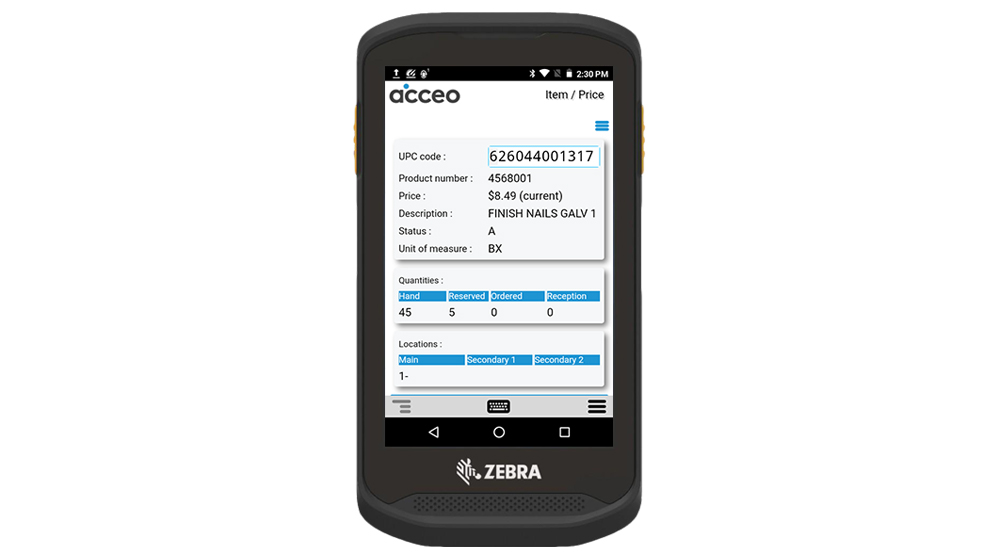 Reliable communications
Employees access walkie-talkie mode, quick cellular connection, and a real scanner, from the palm of their hands.
With no additional training necessary, employees can use the walkie-talkie mode for timely and clear communication across departments with no more dropped calls. The handheld unit also has fast cellular connection for voice calls.
Compatible with the Zebra TC devices, this solution can easily be integrated with your current inventory management process.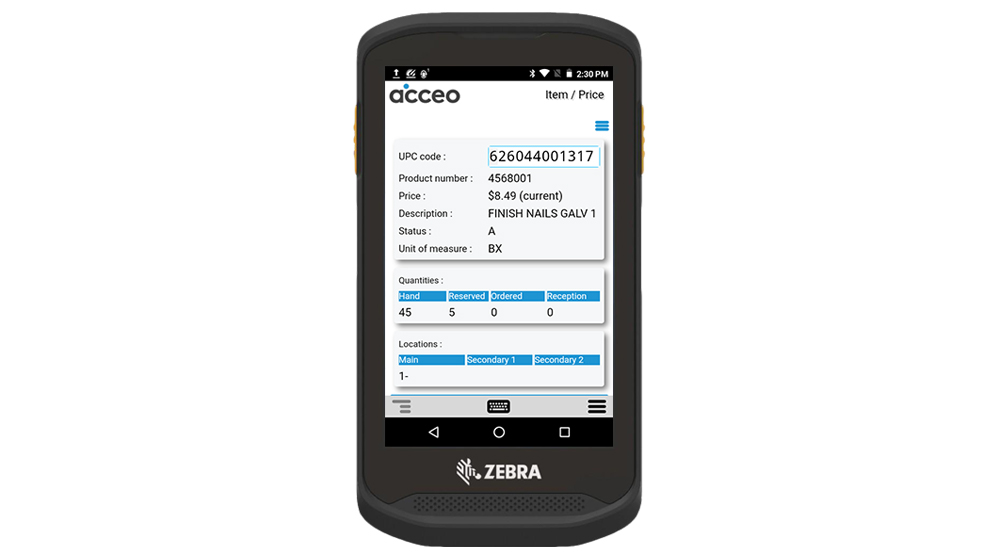 Improved customer experience
Ensure a positive customer experience by avoiding stock-out disappointment.
Out of stocks are far worse than a missed sales opportunity. They diminish customer satisfaction,  lower brand perception and send your customer straight to your competitors. Keep your inventory updated with the Mobile Handheld Inventory Management Solution.
Guarantee displayed prices are always accurate and inform customers of product availability or upcoming shipments.  You can also reduce lineups at the cash by preparing customers' orders in advance.