OGC X10 Version

Contact our sales team to obtain the new version.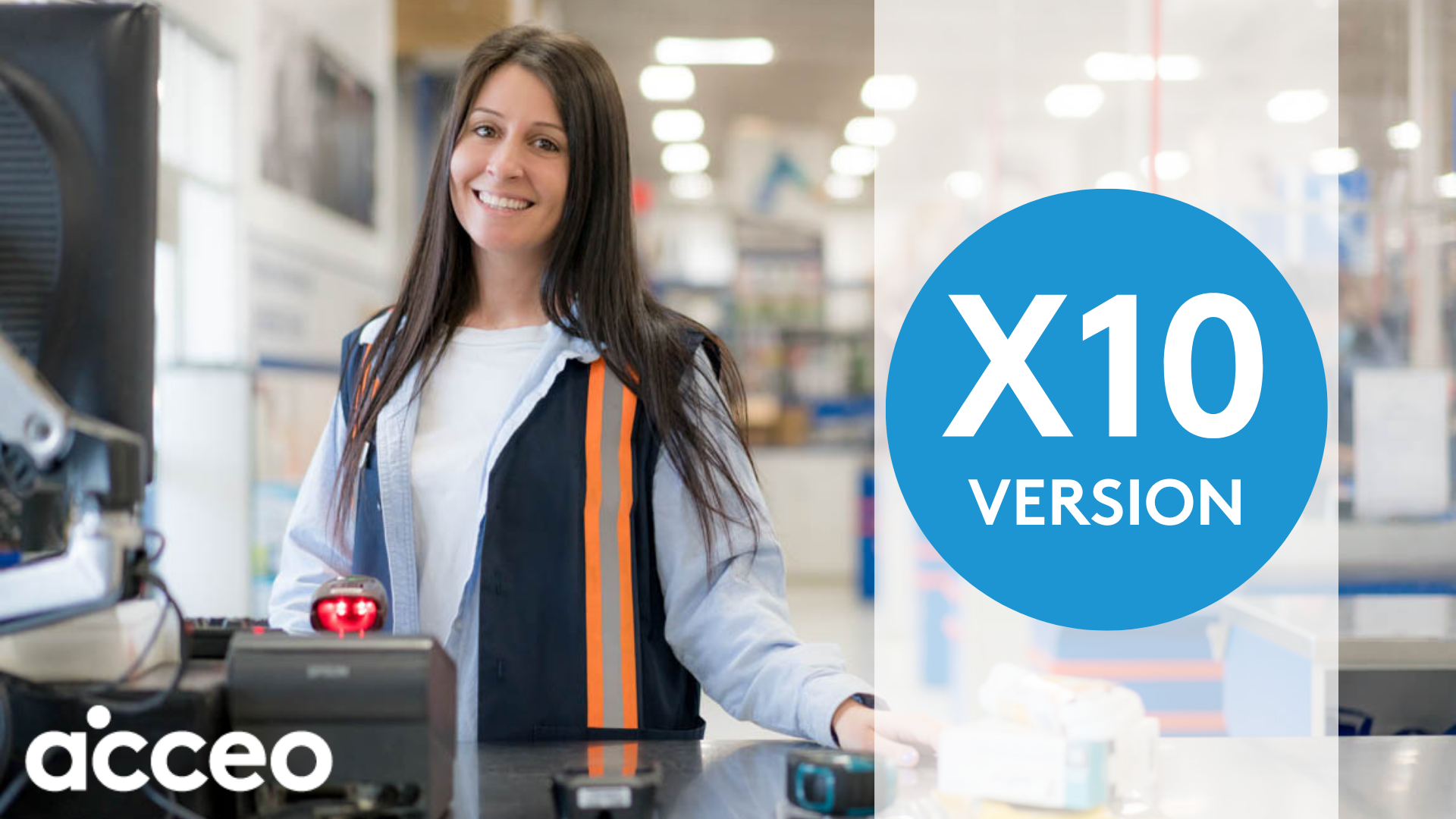 Signature required or not for a return
To make the electronic signature mandatory or not when returning a product, a new parameter has been added to the Configurator.
Disabling printing for Dokmail customer
A new setting has been added in the Configurator to disable the printing of customer invoices by default.
NEW: ACCEO Self-Checkout
The ACCEO Self-checkout is now available for purchase with the X10 version of your solution and the ACCEO Transaxion Point of sale. In a free-standing or counter version, the Self-checkout is the turnkey solution to optimize your customers' shopping experience in-store while optimizing your internal processes! You would also benefit from optimized personnel management, especially in times of labor shortages.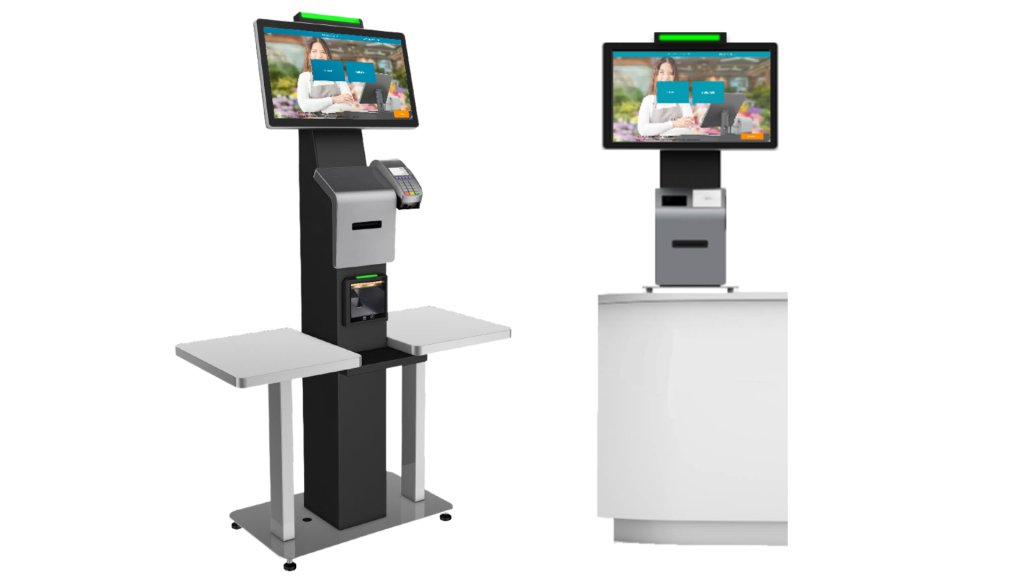 Sales Orders
Automatic freight charge added to the sales order
This new feature allows you to setup automated fees on sales orders to be delivered to charge an additional freight amount.
Accounting
List of compensated Transactions
A new report List of compensated Transactions is now available including multiples sources (deposit, bank transfer, etc.). The review of the bank reconciliation can be done using this report.
Import new purchase costs from an Excel file
A new option now allows you to load purchase cost (supplier cost) and price changes from an Excel file and implement them automatically using a nightly task.
Add a global discount to the purchase order
A new option has been added to apply a discount on an entire purchase order. The discount is added to each item of the order and the amounts are recalculated according to the discount percentages specified.
Quantity adjustment approvals
New options have been added to incorporate a process for approving quantity adjustments. These provide the ability to enter requests for quantity adjustments that will then need to be approved before being transformed into an inventory adjustment.
'Created date' added to the merge file
This new feature allows you to search based on a date and sort suggestions. All programs that create a product merge file have been modified to process this new field.
Tool for purging merge files to be processed
A new option allows batch cleaning of merge/edit suggestions according to the selection criteria such as the type (merge or modification), the execution message and a date interval based on the new File created field.
Consultation of merge errors
It is now possible to view a log containing errors that occurred during the execution of product merges. This will allow the merchant to validate the reason why the mergers were not processed.
Merge suggestions excluding supplier
New options have been added to suggest codes to be cleaned while excluding some suppliers. This allows the merchant to avoid removing products from the banner catalog by mistake for example. 
Sorting of documents in the sent log
The Dokmail Sent Confirmation Log report now accepts filtering on documents other than invoices and statement of accounts. The Others option allows you to search for OGC reports (backup, nightly tasks, etc.). 
Viewing and starting processes
A new menu containing options for Dokmail allowing you to view the status of processes, restart them as needed, and view the sent confirmation log. 
"*" indicates required fields