NEW: ACCEO Self-Checkout
The ACCEO Self-checkout is now available for purchase with the X10 version of your solution and the ACCEO Transaxion Point of sale. In a free-standing or counter version, the Self-checkout is the turnkey solution to optimize your customers' shopping experience in-store while optimizing your internal processes! You would also benefit from optimized personnel management, especially in times of labor shortages.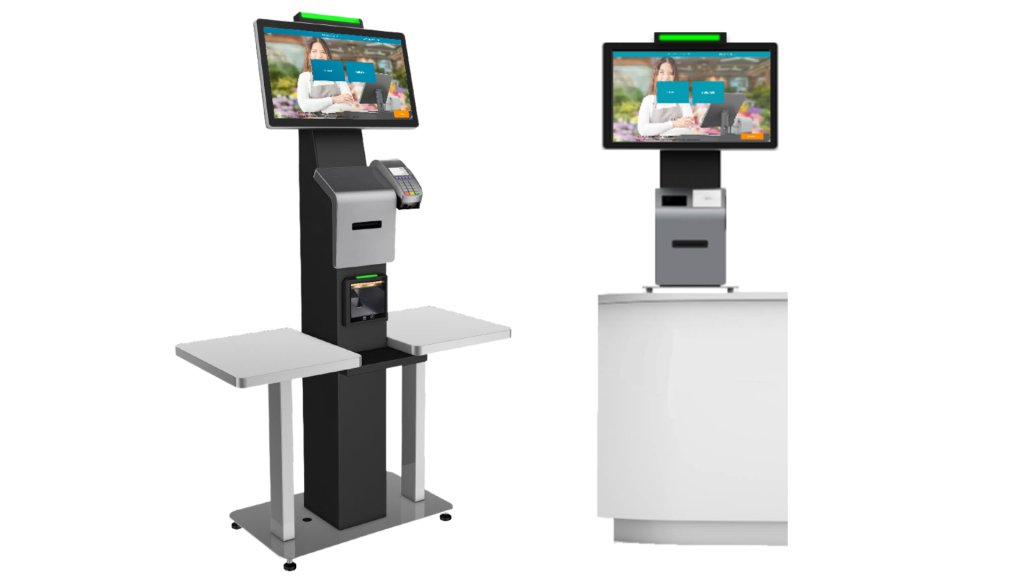 Exclude item/product from promotions
Exclude items/product classes from special promotions (automatic global discount, BOGO) at Transaxion POS. 
Signature required or not for a return
To make the electronic signature mandatory or not when returning a product, a new parameter has been added to the Configurator.
Sales Entry – Enter Customer account Job ID
The customer account Job ID can now be entered directly into the Job ID field when creating a new sale.  
Reports open automatically in an Excel spreadsheet
For select reports that are exportable, the data will now automatically open in an Excel spreadsheet when selecting the appropriate output option.  
Payables module – Set a default date parameter for reports
The new global parameter in the payables module allows a user to set a default date parameter for various reports.  
Return – Apply a credit to a specific invoice
A new option that controls the ability to apply a credit to a specific invoice when performing a return to an open item account.  
Sales Report – Option to include totals
Enhanced a sales report option to include totals for all sub-accounts as well as totals by sub-account.  
Order Report – Option to find reserved orders with a deposit
New option on the sales order report to find reserved orders with a deposit.
"*" indicates required fields