Go Mobile with ACCEO's Handheld Inventory Management Solution

When it comes to your business, you put your best foot forward. It's time to step it up and increase your efficiency with the Handheld Inventory Management Solution from ACCEO, an essential inventory tool for hardware stores, building centers, lumberyards, and retailers. Compatible with the Zebra TC devices, this solution can easily be integrated with your current day-today inventory management process.
With its user-friendly interface and ability to track products in real-time, you'll find yourself helping more customers in a day and spending less time troubleshooting your old RF equipment. A cost-effective solution to your current system, the Handheld Inventory Management Solution is essential to any business that wants to simplify their process to an all-in-one device. Equipped with walkie-talkie mode, quick cellular connection, and a real scanner, employees can easily access these options all within the palm of their hands. With no additional training necessary, employees can use the walkie-talkie mode for quick and clear communication across departments with no more dropped calls!
Utilizing the barcode scanning feature has never been easier to order products, create purchase orders, and verify orders on the go. This feature allows you to take physical counts directly from the shelves and speeds up your targeted, cyclical, and complete stocktaking processes. Resulting in your inventory always being organized and updated in real time.
While the system lets you know what you have in stock, it also lets you know when you are running low. Instantly order products by scanning their shelf labels and create purchase orders directly from the aisles.
When choosing the best solution for your store, consider the following benefits:
Easily track products in real time
Reduce wait time with product information in hand
Scan and receive product information directly from the pallets
Fast response time
Communicate quickly across departments with the Walkie-Talkie mode
Fast Bluetooth and Wi-Fi for quick inventory checks
Improved customer experience
Accurate pricing is always on display
Reduce lineups with advance ordering capabilities
Efficiently manage purchase orders
Order products and create purchase orders instantly from the aisle
Verify existing orders
ACCEO's management solutions and services are based on creating innovative solutions and providing their clients with the tools to maximize their efficiency and profitability. Put the same innovation to work in your business – with ACCEO's Handheld Inventory Management Solution.
Why being on software support plan is important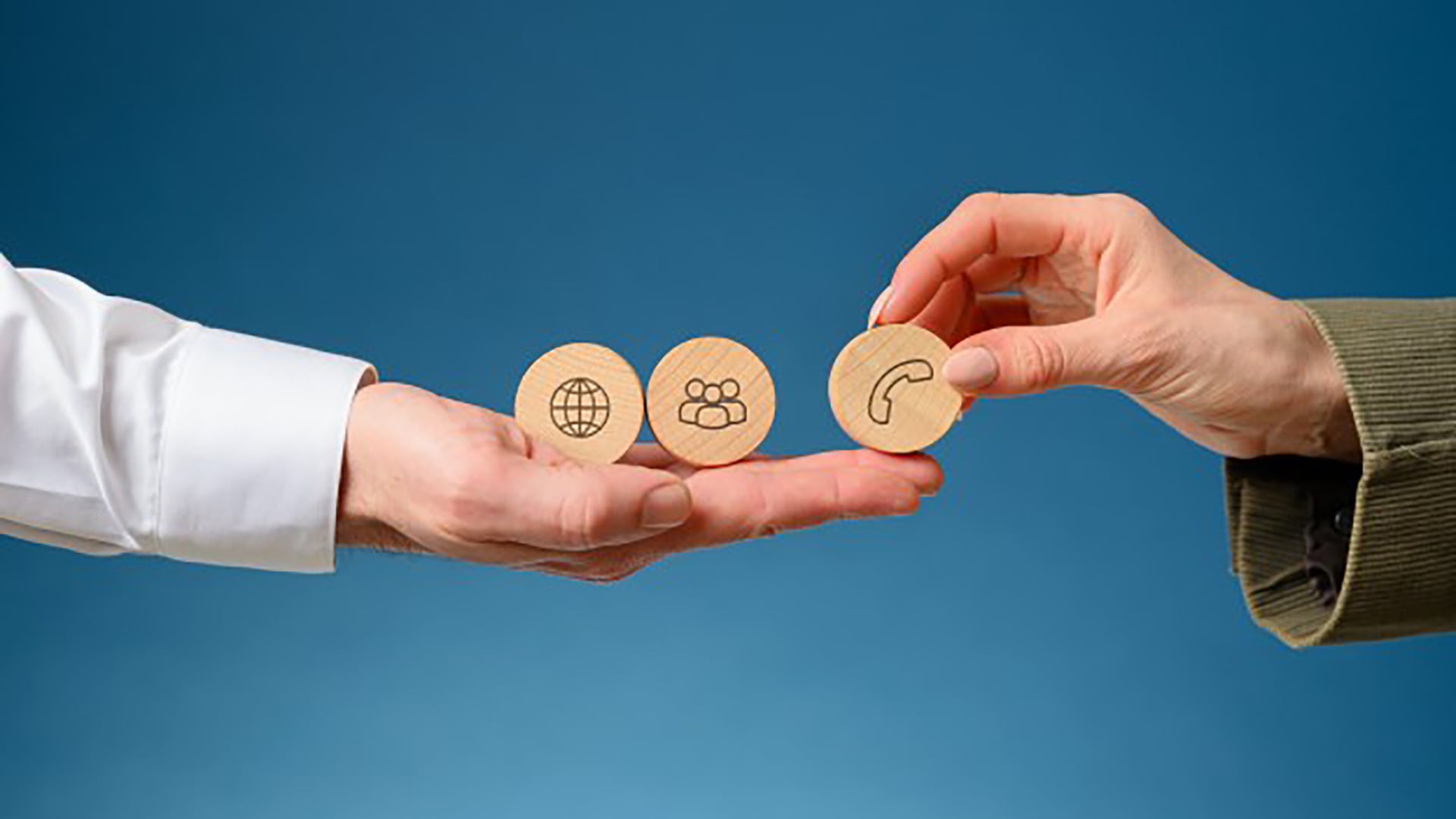 Software support is usually technical assistance or break/fix services for specific software products provided. Support plans usually provide remote troubleshooting, deployment assistance, and basic support for usability. Remote troubleshooting functions can be provided by telephone and electronic communication services, or by automated means that are accessible on the computer of the customer or the internet without human assistance.
It would be nice to have this kind of support year-round to fulfil all your technology support requirements, but how realistic is it? To find out let's understand the reasons and benefits why we need this.
End-to-end service
Software support plans offer you the convenience of a single point of contact for your software needs instead of calling the third party.
The software support services plan also includes new product installation services, system upgrading, major migration software release services, other types of proactive and reactive services on-site, and customized application or network software support.
Timely access to experts and knowledge base
Regardless of the issue that you may be facing, your priority is to access the most time-effective resolution. So whether it's talking to an expert for an urgent software malfunction, consulting a knowledge base on functionalities, or getting a quick tip from an FAQ, a support plan will give you options to access the level of support that can get your fastest resolution based on the type of issue.
A for high-level issues, access to expert support will effectively avoid the cost of employing internal tech resources and eliminate the expenses of calling on outside specialists on an individual basis.
Boost productivity
With access to an expert support team, your business operations can experience fewer interruptions. Your employees can fully concentrate on their own work and your workflow can progress smoothly, free from the worries of technical issues, because your business is covered by ongoing support.
The security that you get from a support plan lets you focus on your core business, while someone else sweats the technical stuff.
Partnership
It is worth noting that by entering into a support agreement you are essentially taking on a business partner. Your support provider is invested in building a relationship as a valuable partner who is there to assist and support your business growth—essentially your success is their success.
Going beyond the business relationship, you will also develop an individual relationship with the members of the support team who will, over time, get a deep understanding of your business's unique requirements and customize their support solutions based on that knowledge and your business priorities.
Absolute peace of mind
If you are on a software support plan, you absolutely have your peace of mind. In case of any issues with any software program arise anytime, technicians' priority support is simply a chat, email, or telephone call away. In the end, you will need to decide which software support plan is ideally suited to your needs, support system of your organization, and the requirements of your store. Each of these options offers customers the software support they need to make their product and brand success. It all depends on what you want to do, and your organization can commit time and money to this effort.
Provide Better Customer Service Through an Efficient POS System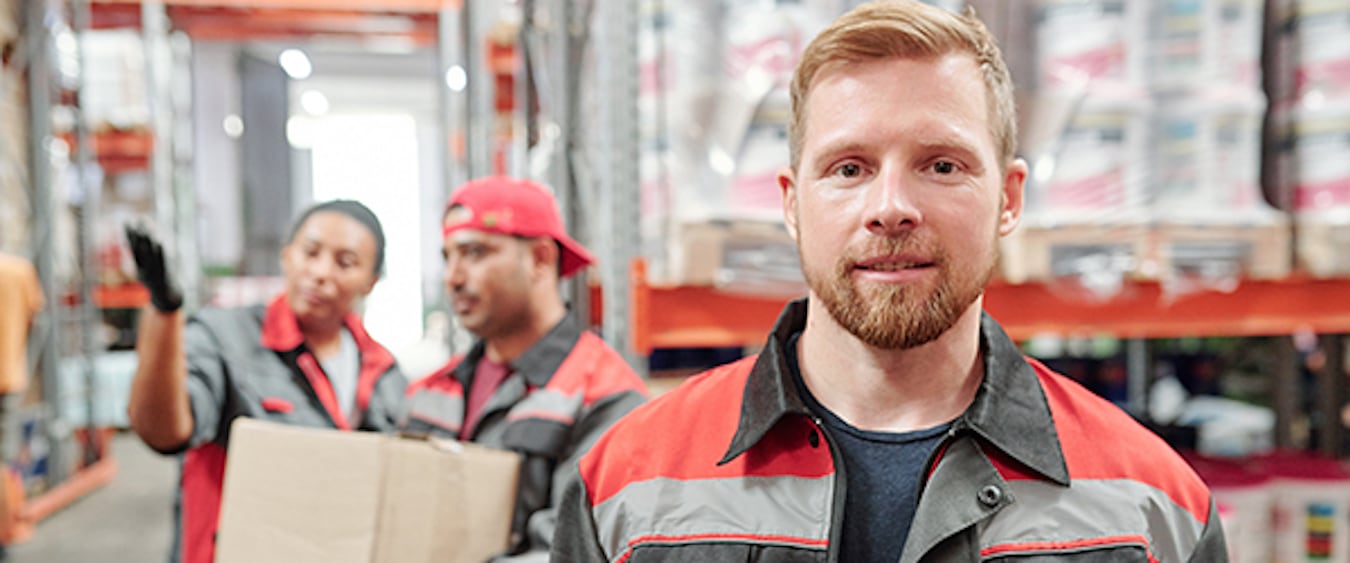 Excellent customer service is one of the main driving forces of any prosperous business. This is especially true in hardware stores, lumber yards and garden centres, where excellent interaction with customers is paramount to making sales and closing deals.
There are actually a number of things that a company can do to boost customer service but one of the most effective methods by far is to install a dependable and efficient POS system.
Criteria for Choosing the Best POS System for Your Business
Installing a retail POS system is a pivotal step toward improving customer service. But you have to understand that not all POS software in the market is created equally. You have to pick the right system that satisfies each of the following criteria.
Intuitive
The less time it takes to train your staff to use the system, the better it is for the business. The functions should be positioned strategically and able to adapt dynamically to the processes in each transaction.
Efficient
Customer satisfaction drops considerably if they have a long wait at the checkout counter. With an efficient POS system in place, you can considerably reduce waiting lines and provide better and faster service to your customers.
There is a big advantage if the POS system allows users to create orders, send invoices directly, and modify shipping addresses and other client information quickly.
Features Rich
Retailers should look to POS systems that include useful features that can further boost both employee efficiency and customer satisfaction.
Essential to a modern point-of-sale software are features like outstanding search tools, easy management of price changes and merchandise returns, an organized system for discounts and promotions, an efficient system to create and modify client data, and the management of peripheral equipment like printers and optical scanners.
Available on a Tablet
Excellent customer service means you can cater to your clients' needs wherever they are in the store. If your POS is available on a tablet, you can attend to your customers' needs right in the aisles instead of having them wait in the queue at the service counter.
Looking to simplify delivery management?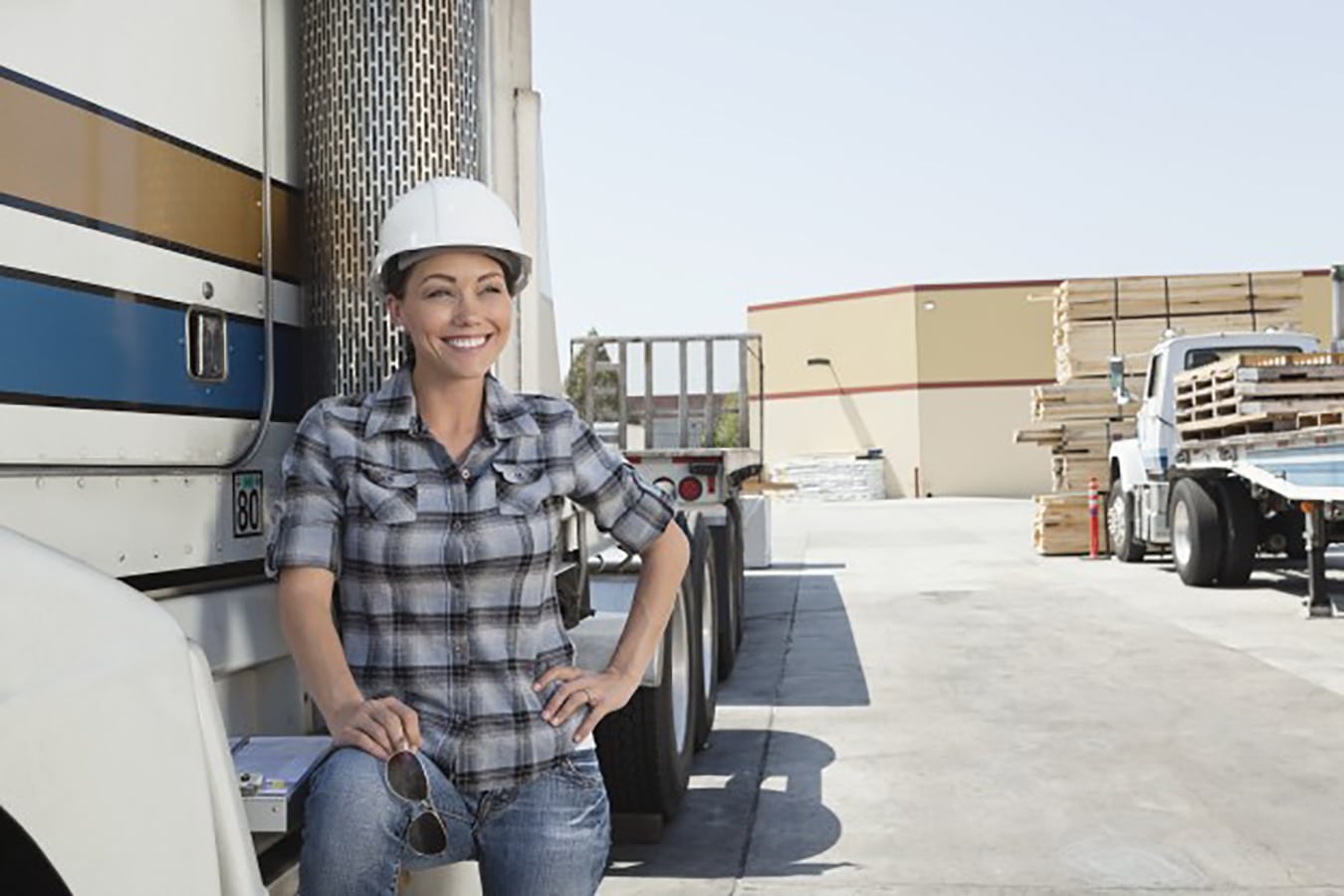 Many stores still handle deliveries manually through tedious paperwork. They are using printed order documents that are sorted into various task folders or boxes and handwritten whiteboard schedules. To say nothing of burdensome processes that follow when orders are passed down for processing, packaging, and delivery.
As competition becomes increasingly intense, leading LBM industry merchants are rethinking their operations. To improve performance, increase efficiencies and reduce costs, it's time to leverage cutting-edge software to create a delivery trigger through orders, invoices, flags for delivery, and more.
Going electronic
The simplest way to work more efficiently is to embrace technology. Choosing a delivery management solution that integrates work orders, dispatching, scheduling, tracking, updates, etc. into your delivery operations can impact how your business competes in the current market landscape.
Operations mobility and visibility
Even as your teams gain efficiencies, they will have mobile visibility and custom views into scheduling and dispatching updates, task progress, and other daily delivery operations.
Delivery Management software orders will be translated into tasks, allocated to a driver, shipped, and distributed. Drivers have a handheld distribution system to support delivery operations and updates throughout the route, successful delivery, electronic signature, and completion.
Work orders
There is also the versatility and freedom to create work orders from anywhere, for a service call, maintenance, delivery, quote, etc.—on any device—leveraging a Delivery Management Solution that is accessible on a web browser. There are substantial time savings when work orders can be created in a few clicks to select an appointment, assign the employee, add the description, the customer, and the task location.
The work order approval process is streamlined with features like customer previews for quick validation and personalized forms that show selected sections to customers. Clients can affix their electronic signature directly on a mobile device and receive their signed copy in PDF by email. Conversely, when employees make updates from their mobile device, tasks are refreshed across the system in real time.
Delivery notifications
One of the key elements of the process is keeping your customer updated on the progress of their delivery. The system can notify your customer by SMS as soon as your employee changes the task status on their mobile device to "On the way". The text message SMS notification is sent automatically to your customer. Your text message is customizable to your preference and can also be sent as an email.
These notifications can both ensure that your customer is available at the delivery time and location and result in higher customer satisfaction for a seamless delivery process.
Delivery route and tracking optimization
With the ability to track mobile device movement where an account is connected, you can check on employee location and coordinates are recorded by GPS whenever tasks are updated.
The ACCEO Transaxion Map feature lets you verify each delivery point and view employee proximity and their last synchronized location. Using the travel history capabilities provides the ability to verify the authenticity and accuracy of time sheets, time entries, and more.
We are always excited to tell you more about the full benefits of our industry-leading ACCEO Delivery Management Solution. Simply contact us, we're here to help.
Simplify your decision-making with Business Intelligence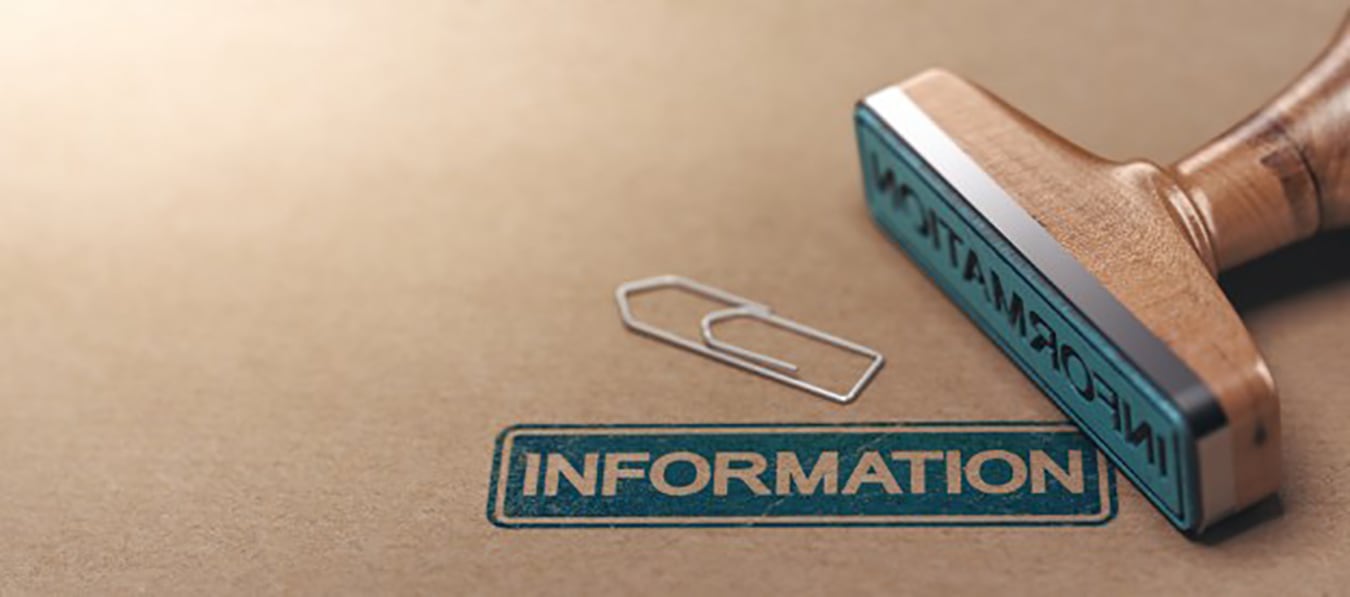 Within the corporate world, software and technology play an increasingly important role. Business intelligence (BI) software is one of the essential innovations in today's business climate.
How can you understand the concept of business intelligence in decision-making?
Business intelligence (BI) is a descriptive concept used to define and evaluate important information using the devices, resources, and processes that organizations have access to. Companies use business intelligence tools to help them obtain useful insights from an increasing amount of data in their systems and operations so as to make a better business decision.
Today, businesses of all sizes have access to quantities of data that have never been readily accessible. Business intelligence (BI) is a way of making sense of the context of these data points and giving them the knowledge that companies can use in making decisions in the real world. BI systems take raw data sets and use them with research tools to inform all facets, from marketing campaigns to anticipating future setbacks. All external and internal data sources may be used for business intelligence technologies.
They are used to gather knowledge on issues such as business dynamics and competitive intelligence in an external world. Throughout the corporate context, BI provided an analysis of pressure points, key stakeholder expectations, and missed opportunities for consumers and the industry. The business intelligence services in the market have grown over the last few years. BI no longer belongs to IT. It has now emerged as a core business feature. Companies may access knowledge that is useful for individuals in the organization.
Business intelligence features
Business intelligence services come in various shapes and sizes. However, there are some common features:
Typical applications for business intelligence offer access to different types of advanced data analytics, such as predictive analysis, data mining, statistical analysis, text mining, and more. Advanced analytics programs in certain cases are handled and carried out by teams of data scientists and statisticians, while BI departments track such matters as market data analysis and demand.
Business intelligence applications gather data that can be moved to a data centre or stored in different analytical systems. Due to the use of data for a BI program, raw information from several different source systems must be cleaned up and collected using data quality software. As such, business intelligence tools for data collection and management can be paired with other frameworks in the company's landscape.
Industry and business intelligence
A store's performance needs to consider customer habits, preferences, desires, and pain points to make the right decision. The correct data will allow them to make educated and data-driven decisions at the right time.
The implementation of a solution for market business intelligence is an efficient way to achieve objectives. With the global business intelligence and research market hitting 16.9 billion dollars in 2016, BI definitely will help the retail industry in particular. In addition to the analytical and data development expertise, integrating the strengths of business intelligence and data management software can be just the response that you need.
The growing need for BI tools
Since companies manage a tremendous amount of information – from vendor information to customer acquisition behaviour, employee information to inventory details – each interaction and data point provides the ability to improve the company's efficiency and results. BI tools record these data points and generate actionable insights to reflect market trends graphically. Retailers can then use BI data to personalize customers better. And while these data are essential to critical business decisions, retailers face many obstacles in all spheres.
Benefits of using the BI
Business intelligence software can potentially help businesses by learning what goods and services their customers want most. Nevertheless, tools for business intelligence may also benefit elsewhere. For example, if theft is a problem in the retail world, BI will help avoid product loss using data storage. Stores may use their business intelligence tools to monitor the supply chain to figure out where defects appear to occur in their inventories. When the issues are known, businesses will implement new safety measures and procedures.
As business intelligence platforms grow, businesses worldwide are now able to take on limitless insight and knowledge opportunities. Organizations and retails also benefit from the cloud for their file storage and collaboration requirements.
Unprecedented Trends in Retail for 2020

Retail is going through a rapid and dramatic transformation. Even in this complex and uncertain context, busy consumers increasingly make decisions based on how fast they can buy and receive their purchases.
When retailers question how they are going to fulfill these high expectations, the answer is all about technology and convenience. While getting these two key elements right can have its challenges, they can also provide exceptional opportunities to get returning customers to spend more and attract new ones.
Now more than ever, traditional brick and mortar businesses must become progressive to keep up with innovative brands and with their customers exacting demands. So, forging ahead into 2020, retailers must look towards investments in technology to enable a seamless omnichannel customer experience.
Stay ahead of the "Now Culture"
What can retailers do to integrate their business into the consumer "Now Culture"? With consumers wanting instant gratification stores must speed up and broaden their services to be in the best possible position to respond immediately to consumer demand.
Having an e-commerce platform or an app is essential to providing your customers with the level of direct and anytime access that they expect. From the retailer operations perspective, managing both a physical and digital presence requires an omnichannel retail solution that can also support services such as real-time cross-channel access to inventory data and on-shelf product availability.
Additionally, to create a cohesive multi-channel experience, retailers require solutions that enable them to present and update inventory in real time, and restock efficiently. Retailers must also deliver on logistics and speed by offering flexible fulfillment options such as BOPIS, ship from store, easy returns and convenient delivery, in order to respond to evolving customer service standards.
The omnichannel customer experience is not complete without offering multiple, fast, and easy payment methods. So, it is essential to provide customers with a variety of payment options through digital wallet platforms such as Google Pay and Apple Pay, online financial platforms like PayPal, and instalment solutions to buy now and pay later like Afterpay.
New ways to market and engage
The omnichannel universe offers retailers valuable opportunities to draw in new customers and interact with current customers by keeping them engaged. Marketing through social shopping by leveraging platforms such as Pinterest or Instagram can help create an immersive storefront that takes your buyers from your shoppable posts directly to your website, in one tap.
Today's consumer is looking for a seamless experience that feels personalized to their specific needs. The holistic approach of sharing stories and featured products through organic posts can create that unique experience that inspires your customers to share what they have discovered.
Supply chain technology
Achieving the new customer service standard of convenience would be quite a challenge without a smart and nimble supply chain. Successful retailers have overcome the challenge by leveraging the technological tools available. The latest retail management systems can automate warehousing and transportation operations, along with automated replenishments, which can save time and costs for both retailers and consumers.
A reliable supply chain is the cornerstone of accurate inventory management throughout your business. Accessing a global inventory management system that consolidates stock, provides speed and efficiency tracking stock, improved ability to move assets faster, and avoids overstocking.
By adopting newer technology, it becomes possible to leverage data to optimize the supply chain. Using data insights can give retailers the ability to mitigate disruptions in the chain by diversifying to include local suppliers. The retailer can thus avoid disappointing customers with stock-outs and gain socially conscious consumer loyalty by engaging in more sustainable retail practice.
4 Reasons it's time to upgrade your servers

Holding off on server upgrades causes a significant drop in server performance and a whopping increase in administration costs. There are several reasons and signs your servers need a refresh.
IT infrastructure, hardware and software, is the backbone of pretty much every business and organization. Servers are at the heart of Information Technology (IT). Simply put, the more stable and faster your servers are, the more potential business opportunities you're looking at.
Old servers, especially as they extend past optimal lifespan, are associated with increased IT infrastructure costs (warranties, IT staff time). These costs often exceed the cost of upgrading to new servers.
Read below for the 4 warning signs on why and when you need to upgrade your servers:
1- Aging Servers
Sticking to the same old servers, way past their life cycle, in hope to reduce IT spending can backfire on businesses. Upgrading to a new server can prove to be much more affordable alternative.
A report from International Data Corporation (IDC), leading market intelligence firm, shows that "faster is better" when it comes to business servers. IDC's report "outlines the clear value that regular server upgrades can have for organizations looking to achieve higher levels of efficiency and agility."
According to IDC's research, organizations skimping on server upgrades can cause a 39% decrease in server performance and a 148% increase in administration costs.
On average, a server refresh is necessary every 3 to 5 years. The IDC explains that by year 5 of its operation, a server has lost 40% of its performance compared to when it was new.
2- Out of Warranty
An expired server warranty means you're on your own regarding parts replacement. At the end of the warranty contract, the manufacturer is no longer bound to intervene in the case of a breakdown. Should your server need spare parts, you have to buy them, and they don't come cheap.
Usually you have to pay top dollar for server parts, and this adds up to the costs of keeping old servers running. Out-of-warranty servers are prone to breakdowns and downtime, causing increasing maintenance costs. Upgrading to a new server will eventually be much more affordable than holding on to out of warranty servers.
3- Running Low on Disk Space
Media (pictures, video, infographics…), different databases, stored emails, and other content all require a large amount of disk space. Enter resource-intensive applications that you may need to run, and you'll be putting a strain on your server.
When your server starts running low on disk space, it will show on performance. Some apps will not run properly while other processes may stop altogether. This is where you have two options. One: You keep adding gigabytes of disk space to your existing server until there's no way for more expansion. Or two: You upgrade to a new server with better specs, to accommodate your increasing disk space needs.
4- Security and Compatibility Issues
Another key driver of server upgrades is compatibility issues. Next-gen software applications and workloads create compatibility and performance demands that aging servers can't meet. Server hardware has to stay updated to ensure compatibility with the applications or operating system.
Security-wise, with a new server, you ensure you're getting the latest firmware which are more capable at shielding against cyberattacks and malware.
Why is Sales Analytics Important?

What data do you need to know faster to keep your retail business successful? Is it your top-selling products? Is it your sales performance? Is it your inventory levels?
If you've answered yes to one or all these questions, perhaps your legacy system lacks the speed and capabilities to keep up with your current reporting demands. Or maybe your systems are disconnected and have no capacity to share data.
Whatever the reason, there's an opportunity for your business to benefit from a Sales Analytics Dashboard for your mobile devices that gets you the answers that you need—fast, effortlessly, and accurately.
Performance at your fingertips
Taking a proactive approach to tracking sales and performance is how leading retailers stay ahead of the competition. When you have live access to data on key business functions, you are in a position to take immediate action.
For longer-term planning, using a live, up-to-date, sales performance management tool that connects to your POS is equally effective. Having an accurate snapshot of today's trending products makes it possible to plan future promotions at the store level or across the chain. Understand what sells best and at which location, and never run out of a best-seller.
In fact, decision-making across your retail operations can be streamlined using immediate sales data to forecast stock levels, product assortment, and pricing more accurately.
Inventory made easier
One challenge that most retailers have in common is how to stay on top of inventory. A Sales Analytic Dashboard that provides real-time insights can help you quickly identify, track, analyze, and manage products throughout their lifecycle.
Seeing how business is doing becomes all the more important when you are away from the store. Top-selling items, returns for the day—all the data to review your sales performance is a tap away on your Android device, iOS, tablet, phone or handheld computer (TC25).
The data that is shared from your POS to your mobile screen can then easily be exported to Excel, which then makes inventory reporting and updating more efficient and accurate.
Daily Dashboards and Comparative Analyses
Are you meeting your sales goals? Dashboards and analyses can help you measure your progress quickly and easily.
With instant access to the daily, hourly, and average sales or the number of transactions by department, you can track real performance against established goals daily. Query your database anywhere and obtain up-to-date store sales, comparative analysis. Then leverage the concrete and timely data to identify and track best and worst styles, trends, and promotions, and set new goals that align with the current business reality.
Using a mobile Sales Analytics Dashboard, your retail business can have the capabilities that you need to make decisions and answer questions on-the-go, backed by your latest sales data.

Retailing During COVID – 10 things to know

Here are a few practical tips to help retailers manage the impacts of COVID-19, while keeping their community of customers engaged with their business.
1. Avoid Direct Contact
Rethink your traditional service delivery approach to avoid or limit direct contact between people and with goods in your store. Try measures such as online or telephone orders, dedicated shopping hours for senior customers, and having staff dispense products.
2. Track Data
Stay relevant by keeping current with customer needs and increased in category demands. Leverage the latest POS solutions to track data and set up alerts that helps you better understand what your customers are concerned about.
3. Communicate Changes
Be proactive about providing up-to-date information to your customers. Transparent communication about changes in your business operations, product availability or shipping timelines can build lasting customer trust and loyalty.
4. Review Resources
Review your performance and metrics. Refocus your staffing, marketing or purchasing resources to respond proactively to a retail environment that is in constant fluctuation.
5. Offer Training
Ensure that your business and staff are properly to manage COVID-19 by providing access to training, education, and reliable information resources for staff on COVID-19 prevention.
6. Share Information
Keep your website updated to reflect any changes in your customer facing processes or business hours. Share information about extra services that your business may be providing to the community and keep your customer base informed if you are experiencing delays or dates when deliveries are expected.
7. Retrain
Retrain current staff to address changes to your service delivery model and to adapt their customer service practises, so they can interact more effectively with your shoppers.
8. Touchless Transactions
Promote touchless transactions using customer tap payments instead of a pin pad use and reduce staff handling of credit, debit and points cards, and cash.
9. Know your Inventory
Take a close look at your relationships with vendors and reorder intervals to make sure that you get the inventory you require when you need it and have get immediate access to new products.
10. Keep up with Trends
Ensure that you keep up with fast-paced changes. Fine-tune your offer and operations in real time to respond to customer trends, update product information and communicate with your customers across multiple channels.
ACCEO Dokmail: Reduce forms usage and postage fees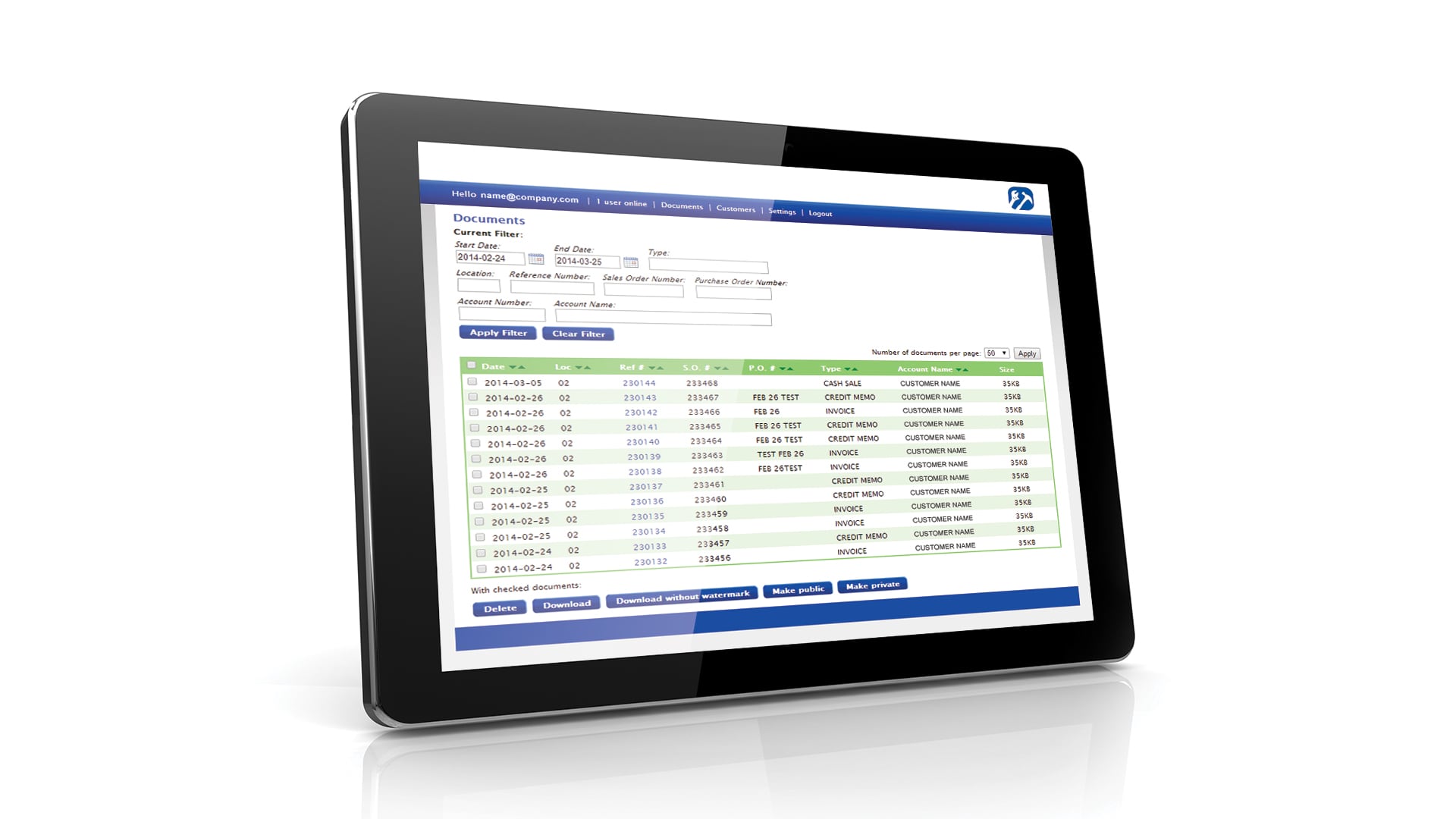 Time management is the key to success; professional individuals and businesses are always on the lookout for smart solutions. From setting up the business to running it like a pro, businesses need to maximize time and efficiency. Keeping the calendars up to date, managing to-do lists, regularly checking email and voice messages, delegating tasks and scheduling meetings and appointments can be nerve-wracking. Amidst all the running around, ACCEO brings you another smart solution that will help you send your invoices to your customers and drastically reduce your mailing costs. Amazing, right?
Dokmail by ACCEO is a secured website that allows users to manage their customer invoices and account statements. Here is how Dokmail makes the lives of its users easy:
Energy Saver
We know how tiring it is to do all the paperwork; dealing with the numbers is another story. To lighten up the burden, Dokmail takes care of emailing statements, reduces the amount of envelopes to send out, and reprinting of invoices for the customers. While Dokmail is at work, you can sit back and have your cup of coffee in peace.
Money Saver
Regular mail can be very costly. When you add up the mailing costs at the end of the month, it has already dug a hole in your pocket. Emailing an invoice costs fewer than 5 cents, whereas a stamp is at least $1. Switching to LED printers also saves on paper costs compared to continuous form invoices.
Real Estate Saver
When you plan to get an office space, you need to keep in mind the departments that you have to set up. With Dokmail, you can get a smaller space as you won't require a hall for bookkeeping. Dokmail allows you to file and save all your signed invoices "in the cloud."
Environment Saver
With more and more people and businesses going organic and eco-friendly, if a customer doesn't want/need a paper copy, don't print it. Dokmail will email the invoice to the customer (or through Transaxion POS).
Reduce outstanding AR
It can be quite frustrating to wait for receivable accounts. Through Dokmail, the customers immediately receive their statements; they tend to pay faster, which means you don't have to wait a week for Canada Post to deliver their statements.
Dokmail is a time saving and cost-effective way to send invoices and statements. It visibly reduces printing costs and postage charges. It is secure and reliable and allows 24-hour access to invoices and account statements.