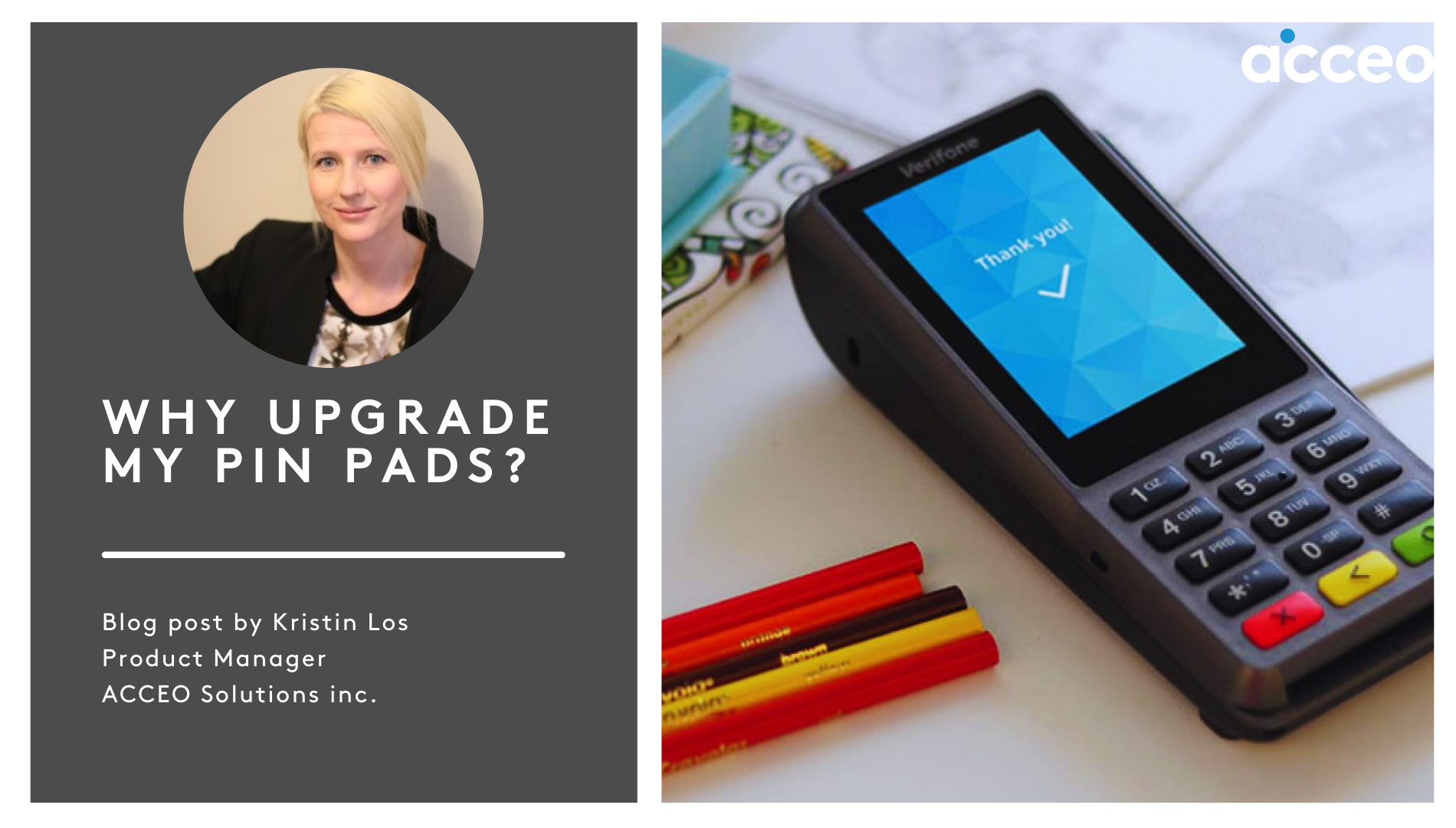 Why upgrade my PIN pads?
Aside from the most important reason of Mastercard putting out a mandate requiring all POS terminals to support Mastercard contactless to support MCL 3.0, there are other benefits to upgrading your PIN pad.
Your existing PIN pads are over 5 years old. While the model in use today is still available and supported, as new technology is developed, this PIN Pad can no longer keep up to date as seen with Mastercard's new MCL 3.0 mandate. Technology has vastly improved and will continue to do so. The Verifone P400 PIN Pad comes with an impressive list of features:
Processes transactions quickly for higher customer throughput
3.5-inch color screen using Corning® Gorilla® Glass Technology
Capacitive touchscreen
Mobile wallet, EMV, and NFC / CTLS Enabled
Redesigned EMV slot for smoother card insertion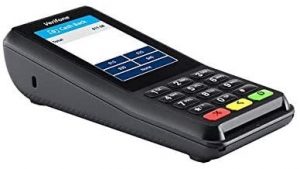 Updated security and software features. Not only will you have benefits that come with a brand new PIN Pad device, but you'll be also able to take advantage of some features that are now activated through your ACCEO software solutions.
End-to-end encryption with card payment transactions

Redundant 

payment

 middleware processing

 

Prompt for CVV number on manual credit card entry for extra security

(Transaxion POS only)
Card payment transactions are such an important part of your business.  Moving customers through your cash stations efficiently and receiving payment securely are utmost priority.  Having the latest technology will only help to improve customer satisfaction and ensure safe and secure transactions. 
Avoid fines or losing the ability to accept contactless Mastercard payments and contact ACCEO now about upgrading your PIN Pads and your ACCEO software solutions.   
What does End-to-end encryption mean? 
End-to-end encryption is a secure way of sending and receiving data (credit / debit payment information) between the PIN pad and the host (Moneris Solutions).  The card information is encrypted and the only way to un-encrypt it is if the recipient has the key to do so.  There is no way anyone can access that information as the data is passed from your store to the host. 
What Redundant payment middleware processing mean?
Install your payment middleware software application directly on your Transaxion Point-of-Sale (POS) station's PC.
You'll be able to install your payment middleware directly onto each of your Transaxion POS PCs so that you are no longer depending on one single payment server (serving all your cash stations).
What do I do?
Contact your ACCEO sales representative to request the P400 upgrade. Have your Moneris Merchant number, and quantity of PIN Pads ready. We will talk to you about getting you into our upgrade schedule and work with you on a date where we can schedule the after-hours upgrade.
FAQ's
Can I do this upgrade when the store is open? Work must be done after hours as credit card processing must be disabled for the duration of the upgrade. All PIN pads must be updated at once.
What version do I need to support the P400 PIN Pads? Minimum X6 (OMNI, OGC), Minimum X5 (PMC) (400v7p3)
What version of Microsoft Windows do I need for the payment middleware? Tender Retail's MCM Requires Windows 10 or higher
Can this be supported without ACCEO's involvement? To mitigate potential downtime of payment card processing an ACCEO technician must be involved
Can I use a combination of P400s and IPP320s in my store? No. The complexity of software modifications to support P400s plus configuration settings makes it impossible to do this. The upgrade is not backward compatible.
What will happen if I don't upgrade? Mastercard has mandated the new Contactless 3.0 and requires compliancy. Mastercard may, at their discretion, impose non-compliance assessments of up to $100,000 USD per violation. Reference: Moneris compliance Notice.
Note: Stores no longer require a dedicated payment server for the Tender Retail MCM payment gateway. A VM on their hyper-V server or Transaxion POS station is sufficient.