A New Generation of Price Checkers Has Arrived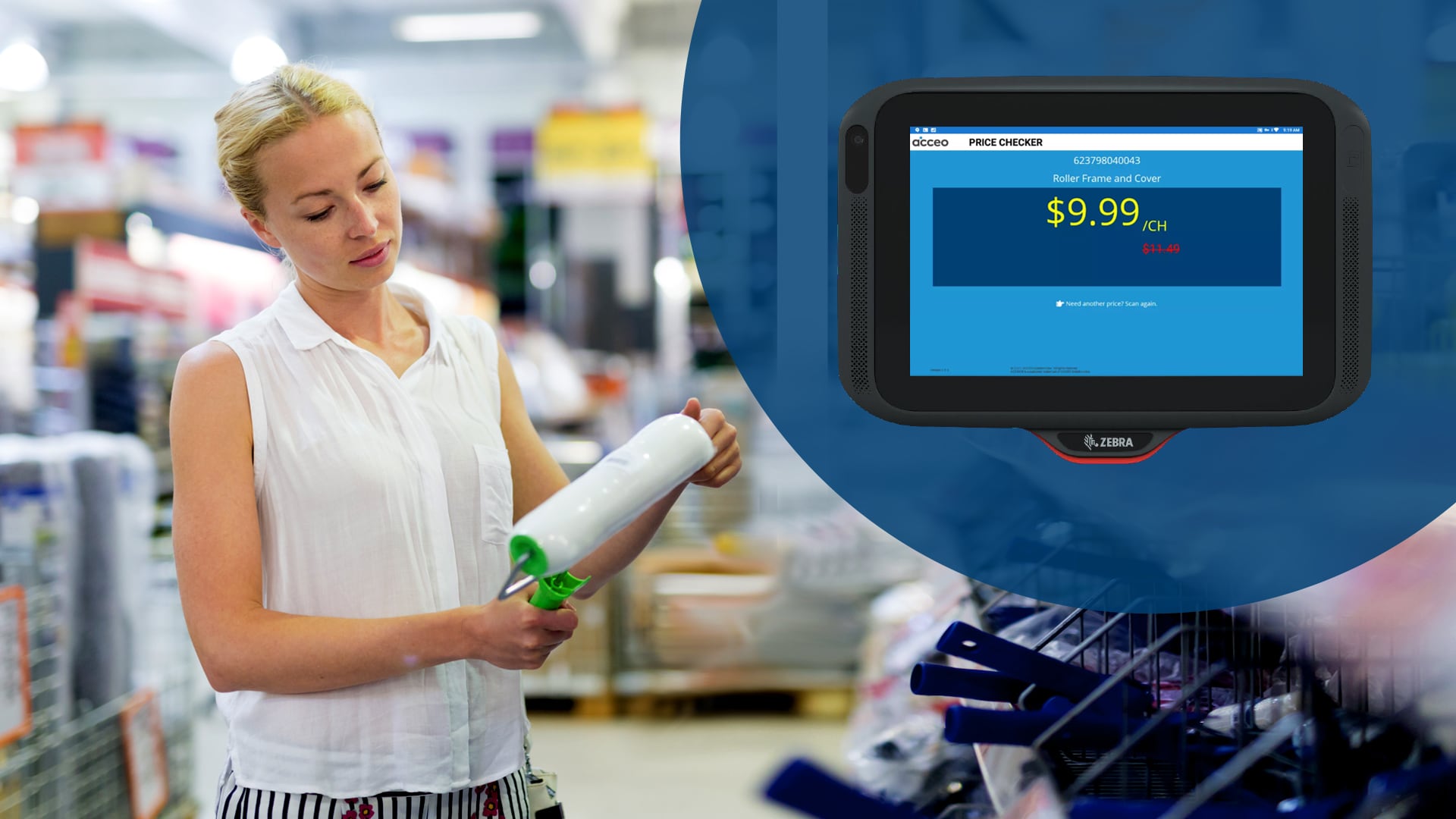 A New Generation of Price Checkers Has Arrived
Incorrect prices can result in poor customer relations and legal sanctions. Unclear or non-existent prices create a frustrating experience for your customer, who will either track down a member of your staff for help or give up on the item, altogether.
Is your current price verification system nearing the end of its life? Does it perform well enough to eliminate avoidable issues such as these? If it's time to upgrade, we are now offering the new Zebra CC-series model, which comes with a graphical and customizable display, in addition to offering solutions for roadblocks that may be driving your customers away.
Upgrading to a newer model will lead to:
• An increase in customer service and satisfaction, leading to repeat business and the profitability that comes with that.
• An increase in staff productivity; when shoppers can handle more routine questions on their own, associates can redirect personal attention to more complex needs, thus strengthening customer relations.
Key features of the newer model:
Cutting-edge android platform
With the affordable 5-inch Zebra CC600, you can put the convenience of price checks in every aisle or department. The 10-inch Zebra CC6000 is a bigger brighter canvas to display your product prices and your beautiful banner colours.
Affordable self-service in every aisle
Aside from simply scanning and showing accurate pricing information, in-aisle kiosks can be used for a range of value-producing interactions. For example, the newer model now provides more product details to your customers, such as:
The current retail price and unit of measure
The physical location of the item
Bold colours to reflect your banner
These tablet-styled kiosks give your customers a seamless retail experience while providing guaranteed security and a long lifecycle that you can count on. Customers get snappy scanning performance on both printed and mobile barcodes.
Contact your account manager to learn more about your options.