Are you ready for gardening season?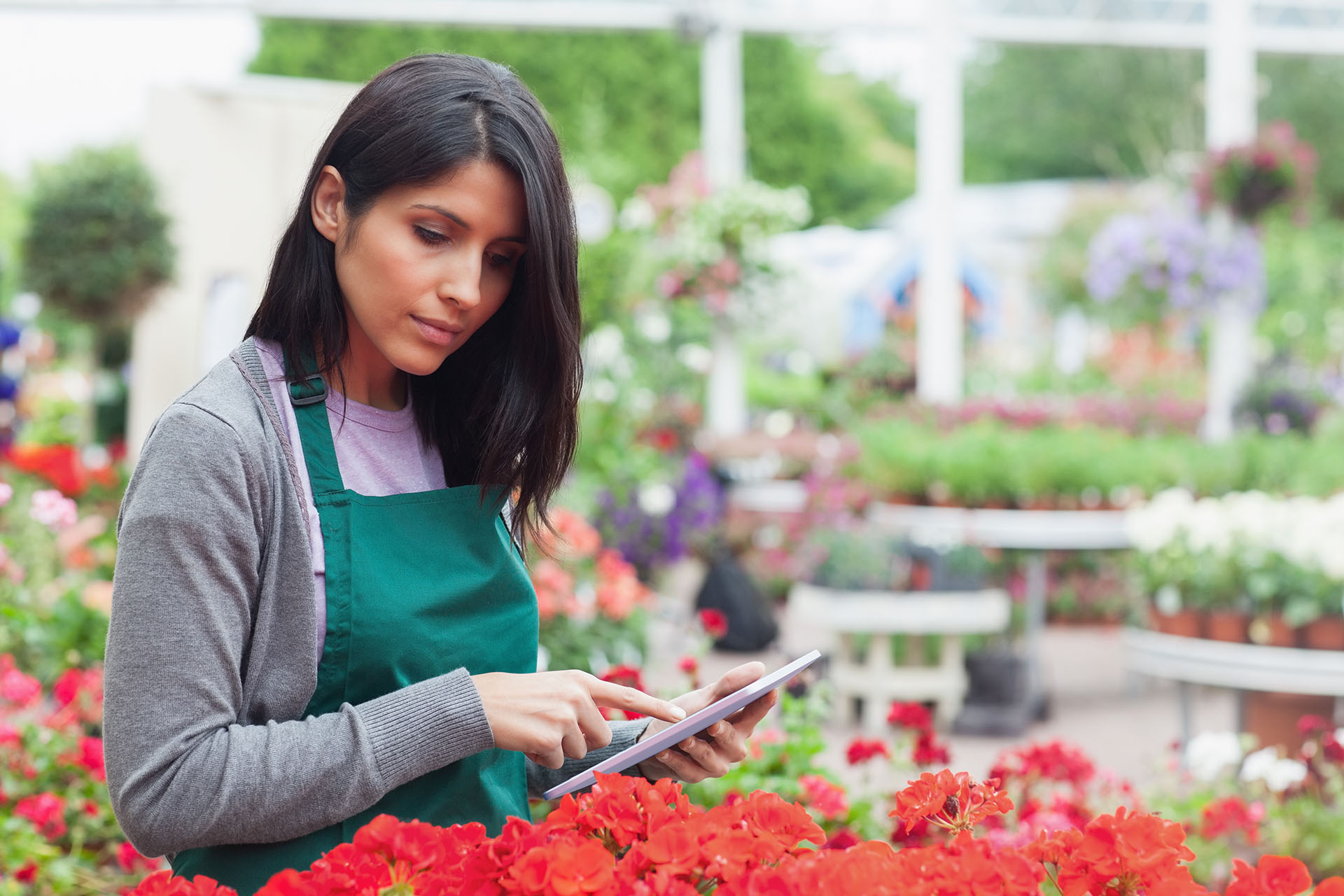 With gardening season fast approaching, you're no doubt starting to think about marketing, inventory management, automation possibilities, and how to improve on productivity and increase profitability for your business.
Your integrated management and point of sale solutions should allow you to organize and oversee all of this with a single business management platform and it should be one that was created with your industry in mind.
5 Key features for a business like yours
Increase and maintain efficiency by optimizing inventory
Turns play a major role in the profitability of a retail garden center. Having a point-of-sale solution that allows you to verify live inventory levels, is an invaluable feature; the fact that it also allows buyers and floor staff to search for requested merchandise and/or request a re-order is game-changing.
Being able to look up what you have in stock, when you've received it, which vendor they came from and how many, if any, are on order, is information that will allow you to manage current stock, change order dates, and adjust quantities based on demand and weather. This allows you to identify trends, meet customer needs and increase turns.
Another major factor, when considering turn rates, is loss prevention. By tracking disparities between what has been ordered, what was sold, and what is missing, you'll be able to work with your employees to determine from where issues originate, be it from maintenance, from merchandising, due to a lack of demand, or from a need for better promotion.
Sell Online and In-Store
Now, more than ever, retailers are looking for a point-of-sale solution system that will integrate with e-commerce and inventory management. You can eliminate the need to spend extra time and money on manually maintaining product prices, descriptions, images, and quantities for your online store, with ACCEO software or by linking it to your web store.
You can also manage in-store or curb-side pick-ups of online purchases, which is especially relevant and appreciated by customers, now.
Build a profitable future by understanding your sales history
As you're planning your next steps, you can refer to your sales reports and statistics, in order to track the history of any product. This is crucial in understanding how best to proceed when creating sales goals, as it will allow you target your marketing and refine your inventory, based on what has already been proven to work for you.
Simplify the customer experience, thus improving relations
ACCEO management software plays a huge roll in customer service. Every time staff can quickly access inventory information for a customer and either locate what they need or order it on the spot, the foundation for an excellent customer relationship is built. The system also makes checkout and processing returns simpler, creating an overall better customer experience and one they will be happy to repeat.
Guarantee displayed prices are always accurate and inform customers of product availability or upcoming shipments. You can also reduce lineups at the cash by preparing customers' orders in advance.
Increase employee efficiency with mobile applications
Post the schedule for your trucks and drivers in order to plan deliveries, track them in real time, and use automated emails and text messaging to keep your customers informed of their deliveries, making the experience a smooth one, for everyone, from beginning to end.
Mobile pin pads will allow you get funds from your customer in a safe way, as you can bring the sale to the customer, instead of having them socially distance themselves from your POS.
Plus, increase your efficiency with handheld devices, an essential inventory tool for business like yours. The mobile scanner, equipped with fast Bluetooth and Wi-Fi connectivity, is a modern alternative to RF devices. It provides real time-savings with an all-day power guarantee.
Let's continue the conversation
ACCEO offers a full-featured point-of-sale system and management software specifically designed for hardware, lumber, building materials and garden centres.
For a turn-key solution that includes training, installation, hardware, and data conversion services by our team of nearly 145 bilingual industry experts, so that your business can run smoothly today and support future business needs with confidence, request a demo of ACCEO's software today.