How mobile apps can help optimize your business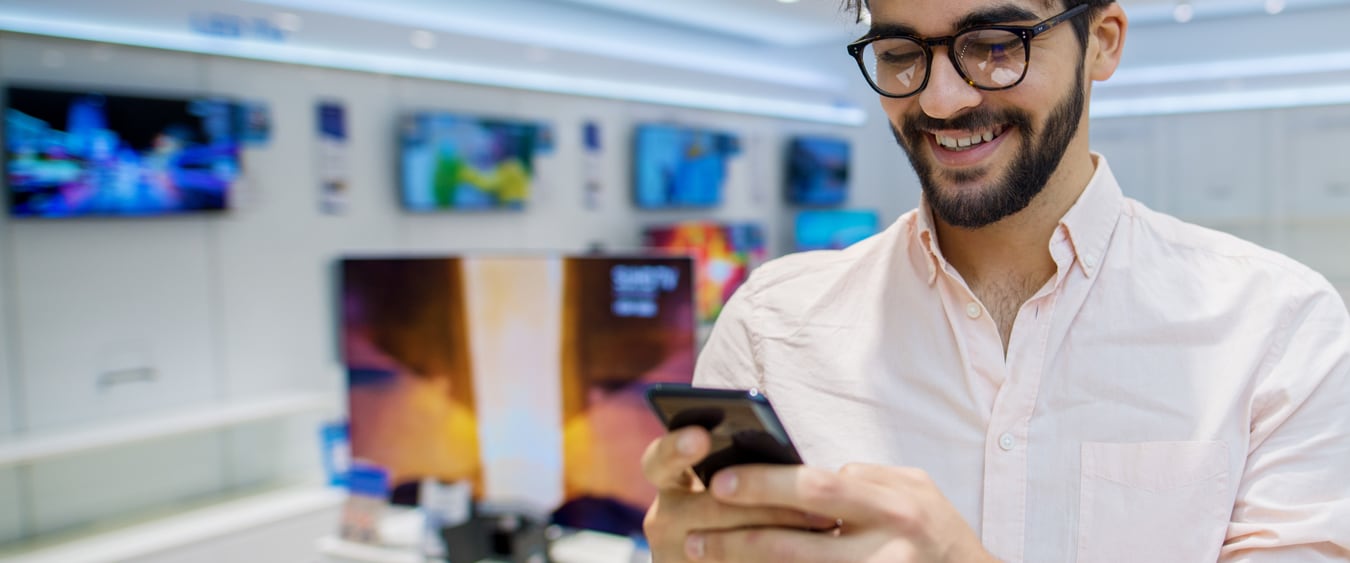 Consistently having to adapt to new customer behaviors, retailers are turning to innovative cloud-based products and services that lower costs, maximize efficiency and profitability, and deliver better customer service. Retailers recognize that by improving their inventory, delivery processes, and sales practices they can produce a positive impact on the bottom line and free up resources for other business-critical priorities.
Here are 3 of the many ways that mobile solutions can help:
Efficiency in your hands
The traditional way of managing inventory is outdated. Now it is all about having the convenience of mobility to track and manage your inventory. With the help of mobile inventory management applications and handheld devices, staff can track products in real-time, take physical counts directly from the shelves, order products, create purchase orders, and verify orders on the go.
Employees can use walkie-talkie functions on their mobile devices for quick and clear communication across departments. Information is updated and the data is accessible in real-time by the entire staff connected to it. No doubt it will improve your customers' shopping experience as staff can quickly locate the products customers are looking for and reduce lineups with advance ordering capabilities.
Save time, ensure data accuracy, and eliminate paper documents when you create electronic purchase orders that update inventory levels automatically.
Delivery management in real-time
With customers' on-demand delivery expectations on the rise, businesses must embrace increasingly smarter and faster ways to enhance their delivery operations. Many are taking control of their delivery management by adopting a reliable delivery management solution that simplifies complex deliveries by leveraging seamless communication between the organization, drivers, and customers.
The ACCEO delivery management solution, connected to your ACCEO management software, integrates dispatching, scheduling, web-based work orders, electronic signatures, automated delivery notices, GPS route tracking, and more. All the information you need to ensure you are meeting your customers' delivery expectations – all in real-time. Say goodbye to your whiteboard and give your employees access to the latest information while on the road.
Drive better business decisions – anywhere, anytime
Who has hours to waste aggregating sales data manually or creating decks when a sales analysis dashboard can do the work for you? Gain insight into relevant and actionable real-time sales data from anywhere, anytime, in order to make data-driven decisions quickly. With easy-to-use visual dashboards, you can immediately get a pulse on the overall performance of your sales, monitor trends, and identify improvement opportunities.
Having secure access to your live data wherever and whenever allows for real-time insight into inventory, so you can quickly identify, track, analyze, and manage products throughout their lifecycle.
Leverage your data to drive better business decisions with our analytic add-ons.
Keeping in mind
Take your business farther. Our solutions provide deeper data insights, solutions customized to industry needs, and advanced efficiency tools. Contact us to harness the full power of your management software and deliver a superior customer experience by adding these complementary solutions.