How can you save on your accounting operations by moving towards paperless solutions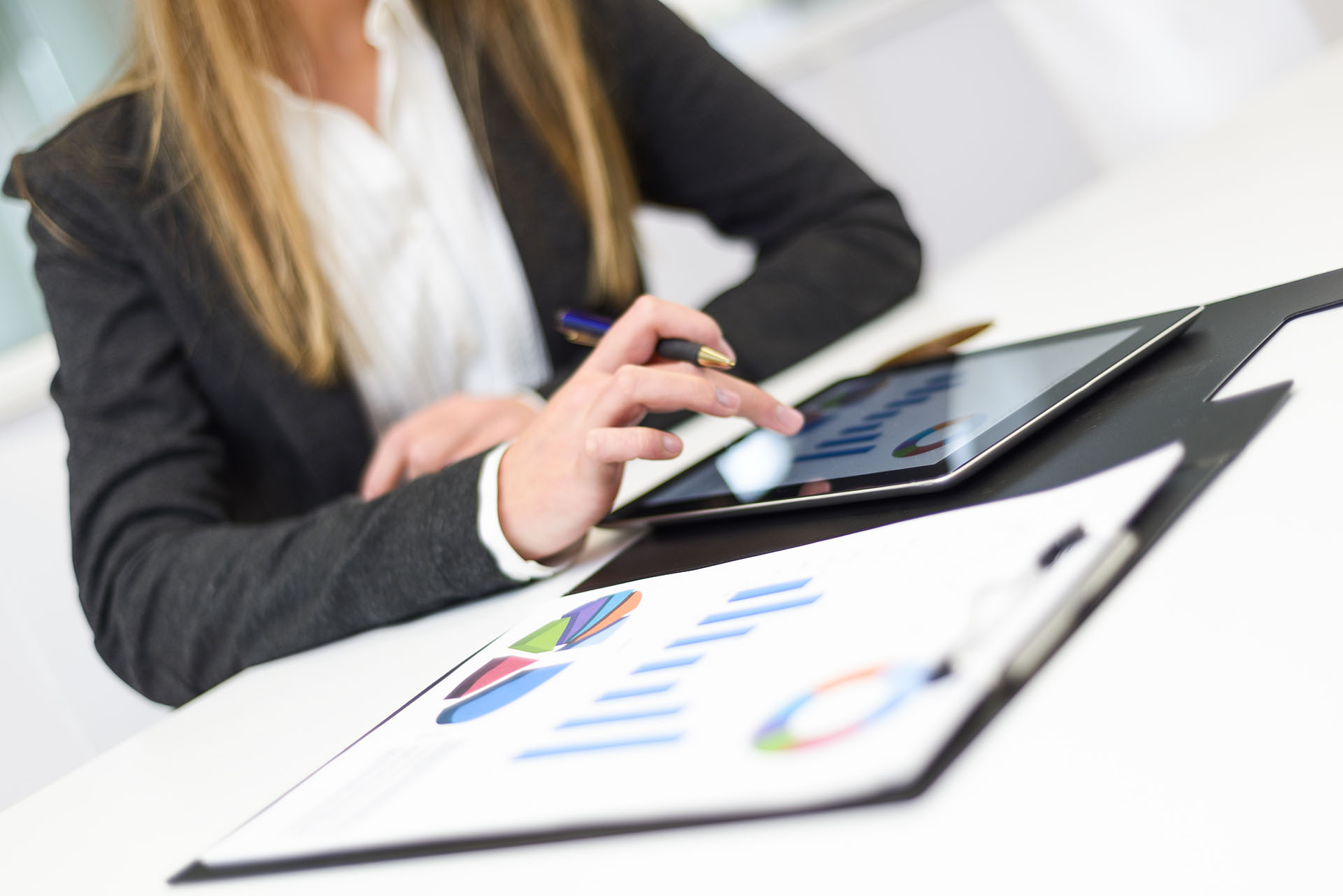 From setting up the business to running it like a pro, businesses need to maximize time and efficiency.
Invoicing is an essential part of managing a company's cash flow. Since most of a company's revenues rely on invoicing, inadequate invoicing could seriously compromise a company's ability to pay its operating expenses.
See how the ACCEO integrated management software solutions and services can help save you time and money every month on your end-of-month accounting operations.
How to streamline your accounting processes
Optimize billing management
Paper invoicing and sending account statements by mail is a little old-fashioned. If you mail statements,  the process can take you hours or even days to print invoices, stuff envelopes, and apply postage.
With an integrated software solution such as ACCEO Dokmail and ActiveFax, you can email statements and invoices instead, helping you get paid faster while saving significant time and expenses. Combined, these solutions give your customers 24-hour access to receive and review their documents online. It will not only increase employee productivity, but also decrease your costs, while making a difference for the environment.
Learn more about the solutions and see how you could optimize billing management for you and your customers.
Electronically manage accounts payables (AP)
In 2020, we introduced our new Electronic Supplier Payment Management integration with features to optimize supplier payment processes for businesses like yours!
It is now time to move away from the outdated payment method of processing cheques in-house. Electronic payments are more efficient and easier to trace, and they provide more control over the payment process, which means you will also be paid faster.
Our integrated electronic supplier payment management solution allows you to review invoices, track payments, and resolve disputes electronically rather than through manual follow-up.
Key benefits include:
Remove the potential for cheque fraud and enjoy the freedom to approve payments from anywhere, at any time using the secure web portal.
Eliminate cheques and reduce processing and labour costs by conveniently making Electronic Funds Transfers (EFT) directly from your accounting system.
Quickly manage batch payments, payment submissions, and approvals. Eliminate double entry between your banking system and your solution.
Manually checking transactions one by one is a long process that also comes with a major risk of making mistakes as well. A bank reconciliation that takes several hours to carry out manually can be settled automatically in just a few minutes. Learn more about the solution and see how you could save time and money.
Benefit from mobile technologies
Often presented as an application, mobile technology can help you save paper by accelerating your billing and payment process, by delivering a superior customer experience, and by facilitating management of your inventory and deliveries.
For example, mobile applications and devices already greatly facilitate the work of employees on the floor, or on the road and have a positive impact on the profitability of businesses that use these new technologies. Once you try it, you will no longer be able to do without it.
Reassess your current processes
For each of your business processes, there is a solution that can lighten your workload while making you more efficient. It is therefore important to take the time to find solutions that meet your needs and to reassess their effectiveness throughout the years.
Whether you simply want to make sure that your ACCEO software configuration is optimized for your business or that you are making full use of all the software features, ACCEO provides the training and audit services you need to get the highest return on your investment with practical advice.
In Conclusion
Keep in mind that the business needs you have when you start out will no longer be the same a few months or a few years later.
The management techniques and tools that you choose in each step of your path will help you to continuously improve the management of your business and will likely have a major impact on the success of your business. Contact your sales representative to learn more about adapted solutions and services for your business.